Antarctica - 8 Reasons to go to the End Of The World

Kensington's Director of Cruise Development and Sales, Dana Toma, has a broad travel resume but like us all has a handful of "wildest dreams" destinations on her travel bucket list. Antarctica was one of them. So she was delighted when Kensington's ever increasing cruise portfolio ventured in to the vast wilderness of the "Great White Continent". Offering customized cruising expeditions and private guided shore excursions, these Antarctica expeditions combine adventure with the comforts aboard an expedition ship.
Kensington's destination specialists thrive on doing their own research; looking for unique experiences and gaining knowledge that will transform a vacation in to a trip of a lifetime. When Dana discovered that her research would take her to a region of the world she thought she'd never get to see, she was beyond overwhelmed. A few weeks after her return and sorting through thousands of pictures and dozens of videos, Dana shared her surreal experience. "Antarctica is one of the most unique destinations I have ever traveled to. I had a front row seat to view one of the last hide-outs in this world and all from the comforts of an Expedition Ship!" Her peaceful smile and contemplative disposition revealed a notable transformation. Dana left with a completely different perspective having been enlightened and humbled by her experiences. "The vivid memories of my trip occupy my thoughts daily and I yearn to go back. Voyaging to Antarctica was definitely an adventure of a lifetime."
Summarizing the enormity of this grand adventure is no easy task. "It's sometimes difficult to find the words to describe how truly extraordinary my experiences were. No place on earth compares and you really have to experience it yourself to appreciate this."
Still, Dana was eager to recall the highlights of her adventure and shared her top 8 reasons to go to the End of the World:
1. ENTHRALLING WILDLIFE
Be in your own whale of a tale. We were in a zodiac floating amidst bobbing icebergs and kayakers while 20 Minke whales circled us. This lasted for almost an hour. We remained silent, as if waiting for the whales to surface and start conversation. Instead we heard the sounds of their blow holes, spraying water forcefully high up into the air. Our guide finally broke the silence, "I've never seen so many whales in one spot!" Only day two and this experience exceeded any wildlife encounter I've ever had.
Seals are a big deal. Upon our first leopard seal sighting, the guide quickly educated us, "the leopard seal is the second largest species of seal in the Antarctic!" Bold, powerful and curious, they are also one of the top predators in the Antarctic. Gaping at the sheer size of this seal, I could understand why. It took up the entire surface area of the iceberg it was sprawled out on. Apart from the natural grandeur of my surroundings, this seal made feel really, really small. I was astonished by its sheer size and approximate 400kg weight. On one occasion, we witnessed a leopard seal slip in to the icy water and hunt a penguin. I was astonished by how such a placid looking creature could be so ruthless and I gaped as continued to snap pictures of this unforgettable show!
Watch the drama unfold. The contradictory behavior of sea lions is a funny one, especially when it comes to dealing with penguins. Bold, powerful and curious, they can be friends on the land and enemies in the water. Hiding under overhanging edges of ice, they ambush penguins that dive into the water and hunt them for food.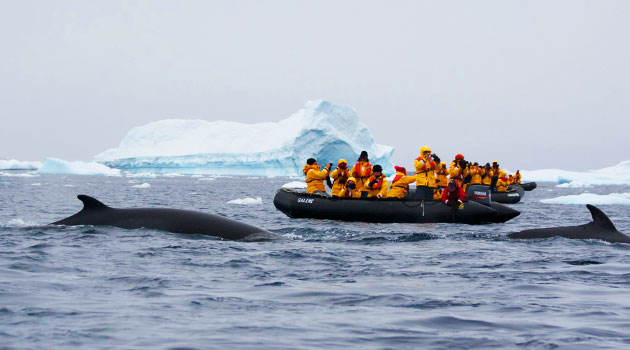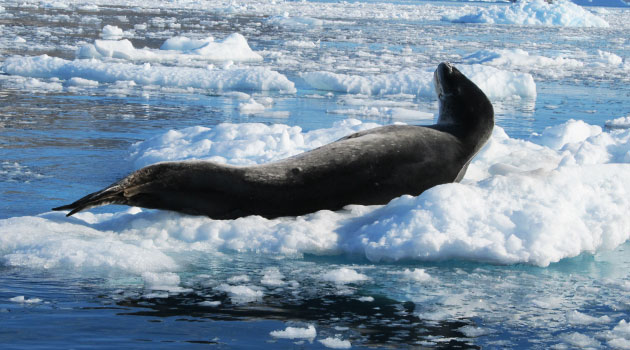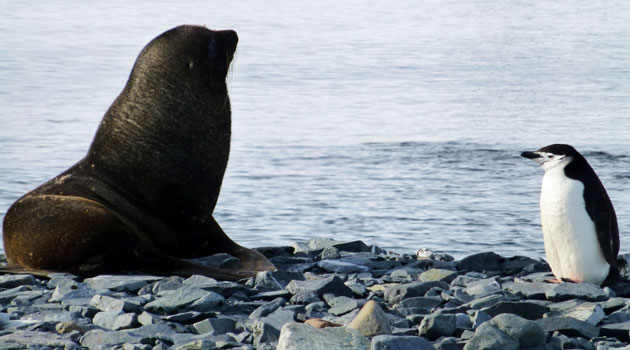 2. UNRIVALED LANDSCAPE
The grandeur of the mountain ranges and the colossal sheets of ice reminded me of humanity's insignificance. Navigating iceberg-filled passage of the Lemaire Channel, we were sandwiched by steep cliffs that disappeared into a hovering thick mist. For the most part, the Antarctic landscape is relentlessly white. But when the rocky peaks of mountains are reflected in the icy blue waters, I was reminded of the region's peculiar beauty.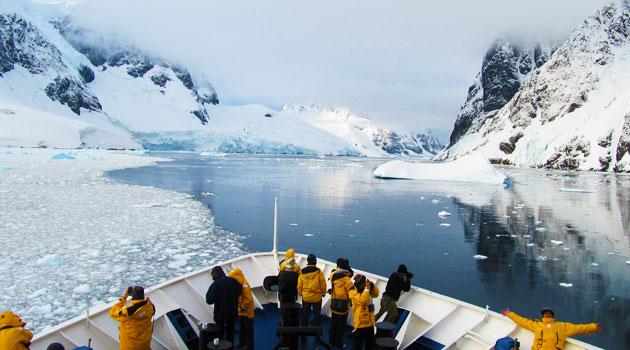 3. IMPRESSIVELY HUGE ICEBERGS
I always wondered where the phrase "tip of the iceberg" originates. Drifting a few meters from an iceberg in our zodiacs, it's hard to imagine that typically only one-tenth of its volume is above water! The shape of the underwater portion is difficult to judge by looking at what is above the surface – hence the expression which describes a problem that is only a small manifestation of a larger problem. Our guide warned us, "these icebergs may look harmless but a safe distance must always be kept as they can roll over at any time causing powerful tidal waves".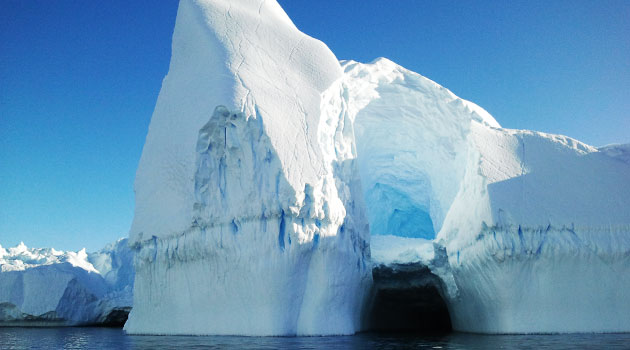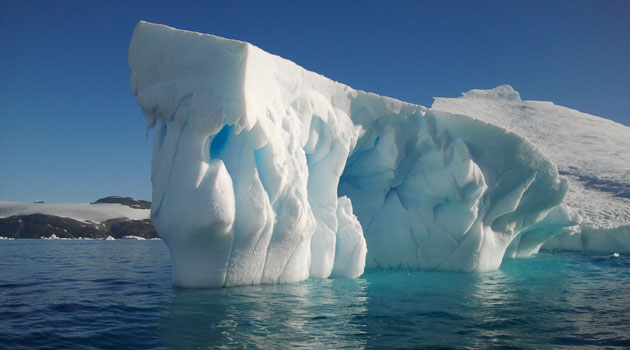 4. HUMAN EXPLORATION
From the many lectures provided throughout the expedition, I was impressed most by the famous explorers who arrived on the continent in search of wealth, fame and honour. Their passion for exploration and discovering new places while placing their lives at risk is awe-inspiring. Although disheartening, the history of hunting in the Antarctica peninsula is also impressive. I was astonished by the number of whales killed in Antarctica since the beginning of the nineteenth century. It made me realize how significant this region is and our shared responsibility to protect its environment. I highly recommend a visit to Port Lockroy. The base has been renovated and is now a museum and post office operated by the United Kingdom Antarctic Heritage Turst. It is a one-of-a-kind gesture to send a loved one back home a postcard from End of the World!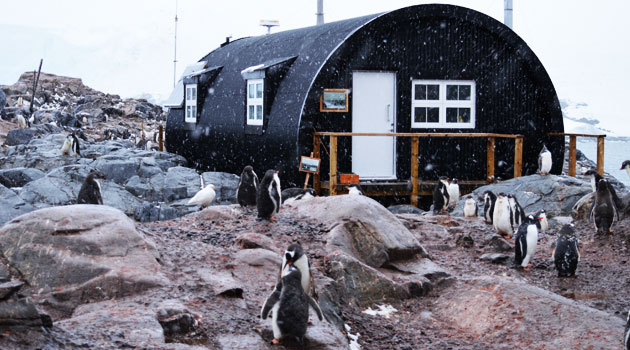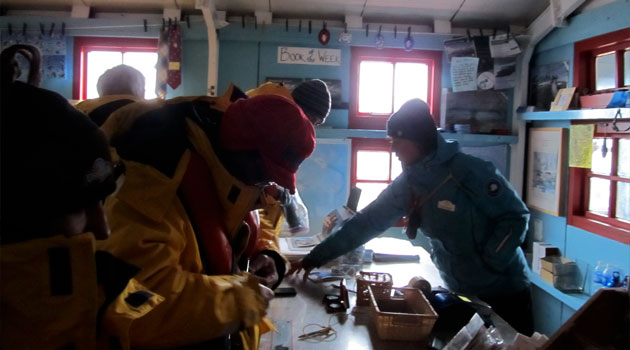 5. PICTURE PERFECT PHOTOGRAPHY
Cruising through countless icebergs or admiring them from a distance was a daily, visual feast. Every day offered marvelous art exhibits; on an artistic level, I could appreciate colour, refection, balance, texture and shape.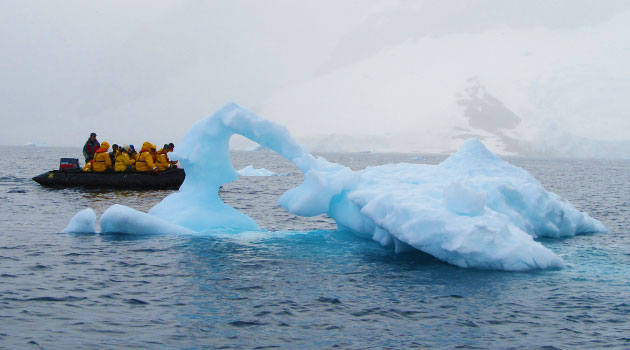 6. THE EPIC POLAR PLUNGE!
Taking the polar plunge is an unforgettable experience. Even for those who think it's a crazy idea, just watching others participate is a wildly memorable moment. Standing on the top deck, I was watched in amazement as the brave, red faced travelers emerged out of the 3 degree Celcius water!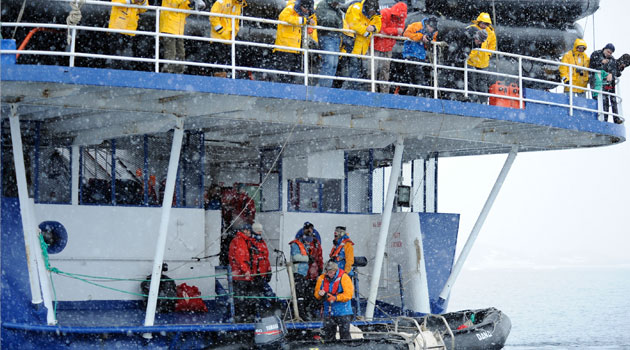 7. MEET SOME REALLY COOL PEOPLE
Antarctica attracts some really cool people to its shores. Onboard, I befriended knowledgeable and distinguished people from all over the world. I was continuously learning from the novelists, researchers, explorers, scientist, specialists, guides, historians, journalists and photographers who I had the pleasure of spending my free time with. Over dinner one night, I had the most compelling conversation with a co-laureate for the 2007 Nobel Prize nomination! I was completely taken by their life stories and impressed with their ongoing research of Antarctica's pressing environmental issues. Regardless of our backgrounds, purpose and ambitions, we were all navigating some of the most isolated continent; where only the ice and weather determined our shared schedule and itinerary.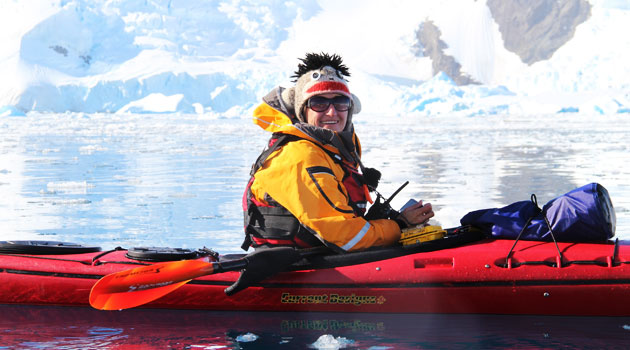 8. BRAGGING RIGHTS
Feeling the thrill similar to the explorers who first found this mysterious continent is certainly something to brag about. I've never been so humbled by surroundings so incomparably beautiful that it will forever haunt my memories. I encountered colossal icebergs, gazed upon ice landscapes that stretch as far as the eye can see, observed the most impressive wildlife I've ever seen and met a few incredible people along the way. This is one story I'll never stop telling!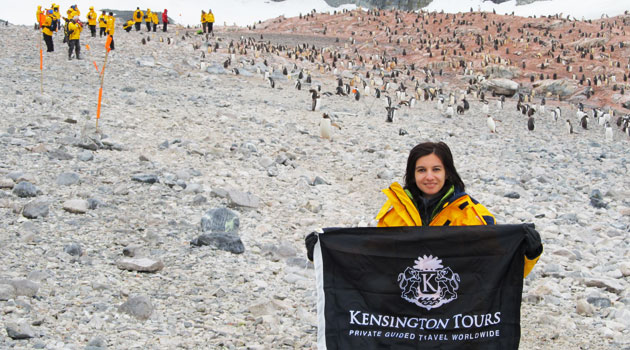 Check out more of Dana's photos at http://www.flickr.com/photos/kensingtontours/8618362167/in/photostream and watch a compilation of her incredible footage at http://www.youtube.com/watch?v=PTpn28LFE0k
Come face to face with wilds of this remarkable polar region and delve deep into the depths of human exploration with Kensington's Antarctica expeditions. With our special rate tours such as Discover Antarctica by Cruise, you can make your dream come true! Signing up for a cabin with three friends will not only keep costs down but you can share all the memorable moments and cherish them together for a lifetime.