David's Arctic Voyage Goes Beyond Polar Bears

David Farrell admits to having story-like expectations of the Arctic prior to departing for the polar region. "Even after all the research I've done, I still believe it to be a fragile and frozen place where reindeers play freely and polar bears reign supreme." Although our Cruise Specialist wasn't entirely off the mark, he came back from his Arctic Cruise having earned a far better understanding of the extraordinary destination. Most notably, he gained an appreciation for the complexity of the Arctic's wildlife and landscape. "I've never seen such a variety of spectacular wildlife and stunning landscapes. From large, frozen glaciers to coastal tundra and walrus colonies to a bounty of seabirds, the Arctic offered much more than I had expected!"
David's only wish during his Arctic adventure was to see a polar bear. Aside from fulfilling his longtime dream, he also gained novel experiences that have transformed his ideas of the Arctic as a travel destination. "Not once did I imagine traveling to the ends of the earth to do yoga on the deck in the mornings, tirelessly marvel at beautifully sculpted icebergs, head to bed under the midnight sun and meet the most passionate bird watchers I have ever met!"
Built to travel quietly and smoothly for the purpose of hydro-acoustic ocean research, the Akademik Sergey Vavilov ship is one of the finest expedition ships to sail the polar seas. David was impressed by all of its amenities and the service on board. "I especially enjoyed the daily zodiac rides, fascinating lectures by a wildlife biologist, various opportunities for wildlife viewing, the sumptuous meals and the panoramic observation lounge where we were all able to relax and mingle comfortably."
The expedition circumnavigated Spitsbergen, the main island of the Svalbard archipelago in Norway. Following in the wake of great explorers, each day brought unique and spectacular opportunities. David shared a few of his standout experiences which contributed to reshaping his outlook on the great white north. Here are a few tales of polar bears and much more:
POLAR BEAR SIGTHING, AT LAST!

I've seen pictures of single polar bears looking abandoned and stranded on broken sheets of ice. I assumed they had drifted from the pack and faced dire consequences from being alone. But upon our first glimpse of a polar bear, I learned from our guide that they spend most of their time at sea. Their scientific name means "maritime bear" - they are strong swimmers and their paws which they use to paddle are slightly webbed. Their preferred food is seals, which they hunt from the edge of sea ice. The polar bear sighting depicted in these images went on for four hours and we watched from just 150 yards away as it slipped in and out of the water, on to the ice. I've waited so long to see a polar bear in its natural habitat and when the moment finally came, it almost felt like a dream.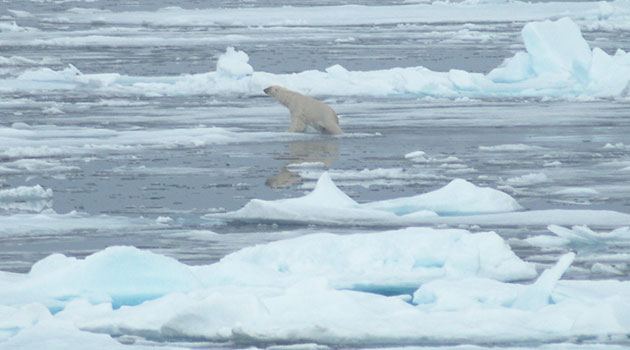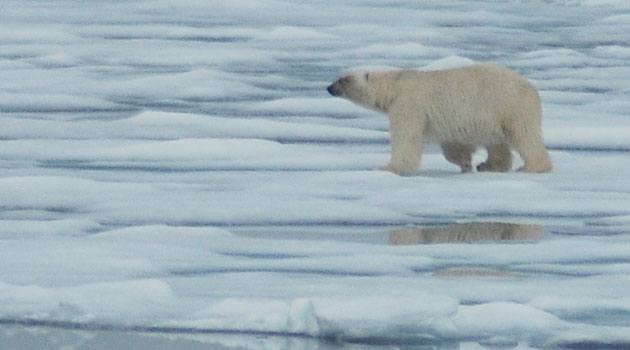 GETTING UP CLOSE AND PERSONAL WITH A WALRUS HERD.

Seeing walruses in the wild was not on my wish list but getting a chance to observe them was a memorable experience. From a distance they appeared as giant slugs strewn over the shoreline but as we got closer on our zodiacs, I noticed the iconic long tusks and grizzly whiskers. We noticed three walruses being aggressive, bellowing and snorting as they went after each other with their tusks. Ian Sterling, our accompanying wildlife biologist, enlightened us to the fact that they were actually playing. He set up a sonar system to listen to them and it was a frenzied wave of loud noises which, according to Ian, they can distinguish between themselves! Close encounters with walrus herds were a thrilling part of the entire experience as it brought me closer than ever to Arctic wildlife.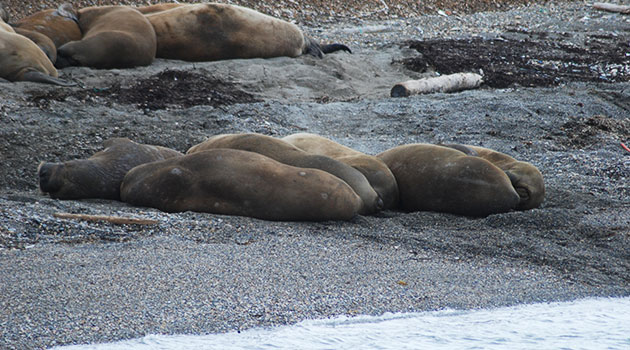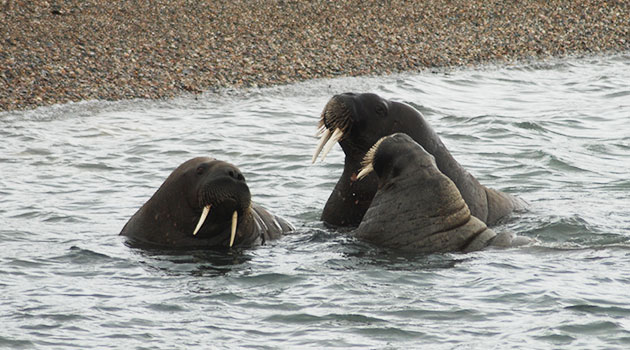 AMPING UP THE EXCITEMENT WITH SEA KAYAKING.
I was pretty nervous climbing in to the kayak on our first day of outdoor excursions. I've done a fair share of canoeing and kayaking in the past but these were the coldest waters I've ever navigated! My nerves eventually calmed as we paddled past strikingly beautiful icebergs of varying blue and white colors, all set against a vast and clear sky. Heading out in a group of six with a guide leading the way, this was a wonderful opportunity to take in the serenity and quiet of our surroundings. Experiencing the wildlife, the ice and the sea up close and personal in an intimate setting made getting over my anxieties completely worth it. I would highly recommend it to any traveler with basic kayaking skills as an activity on any Arctic expedition.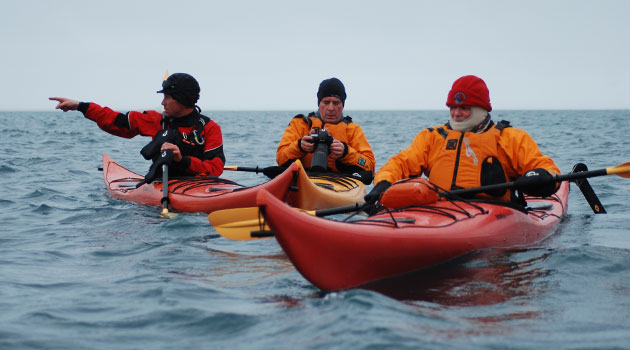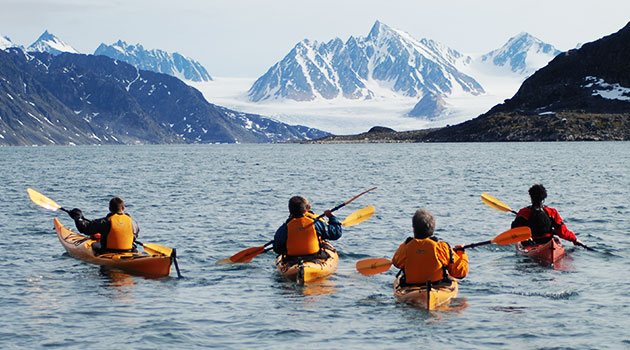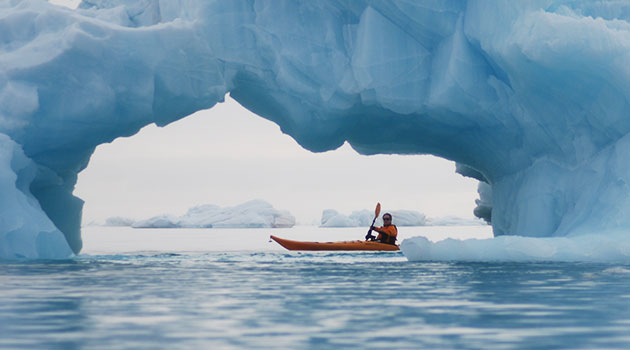 BRAVING THE POLAR PLUNGE!

Now that I've done it, I can assure any traveler brave enough to take the polar plunge that it is as icy and adventurous as it sounds. I first watched as the other passengers yelped and laughed hysterically as they jumped in to the water from the zodiac landing deck. I knew I just had to try it and after stalling for a brief amount of time, I took the plunge! It literally took my breath away. I stayed in the water, furiously doggy paddling, for about two minutes before I exited with a big smile on my face. Now I have the bragging rights of completing the polar plunge in one of the Polar Regions. Admittedly, my confidence was boosted by the doctor who stood by the entire time!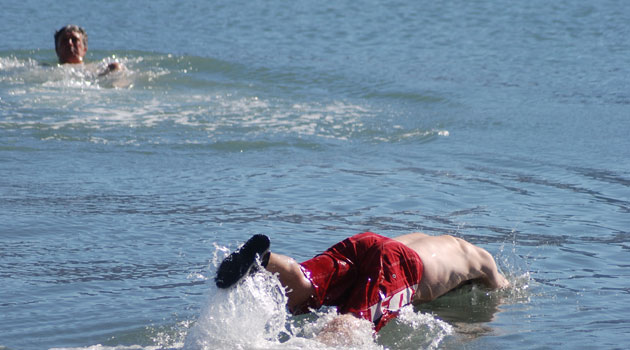 Recommended Tours
14 days

from

$24,995 pp Book now for 2014 and get FREE Return Air Helsinki to Murmansk + FREE Walking tour in Helsinki*
Custom Private Tour
Special Offer:
Book now for 2015 departures and get for FREE Private tour in Helsinki and FREE flights from Helsinki to Murmansk and return. Subject to availability.
Join a unique expedition to the North Pole. Be part of the history and book your "Victory" departure now for 2014 or 2015, as this is your last chance to experience the largest and the most powerful nuclear-powered icebreaker in the world. This ship will make its final voyages in 2015.
More Info