Explorer in Residence, Travis Steffens: Planet Madagascar

Travis Steffens is a primatologist by trade, but his travels - stretching from Australia to tours of Africa to Central America and beyond - have led him to a broader calling of conservation education, sustainable living practices and overall improvement and preservation of the life that calls Madagascar home. Lambas for Lemurs is just one of Travis' exemplary conservation efforts, and is actually one part of a broader project called Planet Madagascar. It is for these efforts, along with his many years of ambitious study and exploration, that Kensington is proud to call him an Explorer in Residence.
"Fine then, I'll study monkeys"
That was 8-year-old Travis' response when someone told him he couldn't be a monkey when he grew up. The opportunity to become a monkey never materialized, but when he reached college, he did see an advertisement for Introduction to Primatology. In signing up, he came into contact with another figure worthy of emulation - a teacher.
"He simply wowed the students with images and videos of far-flung places filled with strange primates of all shapes, sizes and colors - of which he had been to all of them," Travis said of his professor, Brian Keating, also head of Conservation Outreach at the Calgary Zoo. "I was so awestruck I decided I wanted to become Brian Keating."
Travis wrangled an opportunity to take a trip headed by Keating, which led to a B.S. in primatology, followed by a master's and eventually a Ph.D. Fast-forward 17 years later, and Travis has become an expert in the fields of primatology and conservation, leading over 50 trips across Central and Southern Africa to study primates before landing in Madagascar, the current focus of his work.
Weaving in primates
Lambas for Lemurs was Travis' first project in a greater push to preserve and promote Madagascar's natural heritage. Lambas are a type of dress worn by men and women in Madagascar, similar to saris or sarongs, and are frequently patterned with traditional images regarded by the local Malagasy people. The idea for Lambas for Lemurs came when Travis and another primatologist noticed that lemurs - endemic to Madagascar - were not embraced as cultural heritage on Malagasy lambas. Inspired by a similar project, they decided to promote lemur awareness and conservation of lemurs through decorated lambas.
A bigger goal
Out of Lambas for Lemurs grew Planet Madagascar, a prospective non-profit aimed at preserving and improving the brimming biodiversity on the island. That entails an island-wide sanitation project, the establishment of fire break to protect lemur habitats and improving subsistence agriculture for local self-reliance. Driving the project is the hope to inspire community-led conservation.
Travis' projects are funded by various groups including the Durrell Wildlife Trust, the Calgary, Edmonton Valley and others, but Planet Madagascar also receives funding from personal donations, and hopes to get more along with grants and possible crowd sourcing in the future.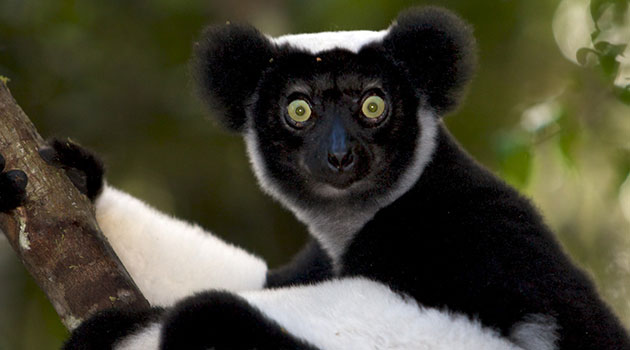 Recommended Tours
Custom Private Tour
The mist is heavy deep in the Madagascan rainforest and sweat drips from your brow after a full-day hike. Then you see it grazing among the bamboo thickets – the rare golden bamboo lemur – and your heart leaps.
More Info
Custom Private Tour
You wake suddenly, sure that the haunting, melodic wail was a figment from your dreams. As your eyes adjust to the darkness around you, you hear it again; this time carried through the trees from a distant part of the forest.
More Info
15 days

from

$9150 to join our explorer-led, special group departure: Oct 30th, 2014*
Custom Private Tour
Embark on an epic journey through an exotic land of leaping lemurs, neon chameleons, carnivorous plants, tropical rainforests, and beyond perfect beaches. Discover Madagascar's incredible biodiversity which has earned it the nickname of "The Eighth Continent" with this in-depth exploration of the country. Tour departs October 30th 2014.
More Info