Kensington Tours Featured In The New York Times - Traditional Weddings In India

A travel feature on tradtional weddings in India by The New York Times sites Kensington Tours for providing opportunities to experience the lavish affairs first hand. Kensington traveler, Amanda Dun, headed to India in 2011 and arranged with one of our India specialists to stay at a hotel that was hosting a two-night wedding while she was there.
Click here to read the full online article featured in The New York Times.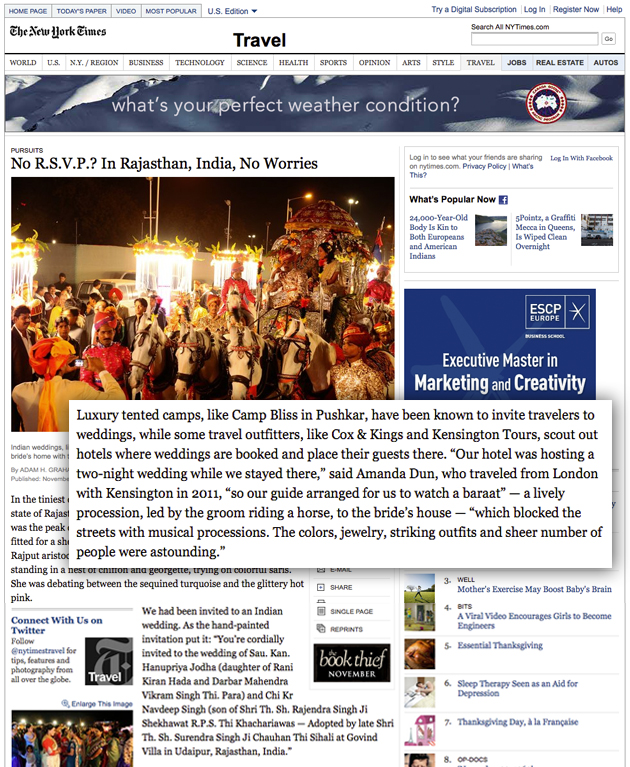 Recommended Tours
Custom Private Tour
Venture deep into the jungles of Ranthambore where tigers roam among 13th-century temple ruins. You'll also cruise the holy Ganges, visit the birthplace of Buddhism, shop in colourful bazaars & marvel at the Taj Mahal.
More Info