Kensington's New Philippines Tours Revealed

Featuring chocolate mountains, beach utopias, smoldering volcanoes, island hopping, lush jungles & more, Kensington Tours puts the best of the Philippines at explorers' fingertips. On everyone's hotlist for 2013 this often overlooked country was listed as "Best in Travel 2013," Lonely Planet, "13 for 2013," Travel + Leisure and "Destinations To Watch," Conde Nast. With locations such as Manila, Boracay, Cebu, Palawan, Bohol and beyond, these collection of customizable private guided tours uncovers the highlights of the "Pearl of the Pacific".
"Backpackers have been raving about the Philippines for years but a new generation of luxury properties have attracted the eyes of globetrotters to these idyllic islands," says Sarah Ferguson, Kensington's Asia Director. "Perfect for those who have seen India and South East Asia but are hungry for more, the Philippines is ready to show a world of tourists what they have been missing."
Whether travelers are adrenaline adventurers, culinary enthusiasts, history buffs, or simply interested in the beach, this new lineup of tailor-made experiences includes something for everyone. From floating down an underground river, UNESCO World Heritage sites, safaris in search of tiny monkeys, great surfing, whale watching cruises and trekking up the world's smallest volcano, to savory culinary classes, soulful spiritual encounters, swimming with sharks or sunshine and sand on one of its 7000 islands, the Philippines has plenty of exotic indulgences on tap.
As with any of Kensington's itineraries, each Philippines adventure is customized to suit a traveler's style, schedule, and budget, and features expert private guide, driver, hand selected 3-5* properties, 24/7 support, and more.
To view Kensington's exotic new Philippine offerings, refer to the excerpts below or visit
http://www.kensingtontours.com/tours/asia/philippines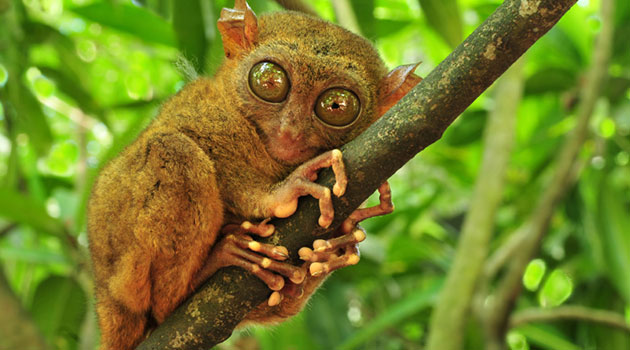 4 Day Manila City Break from $1,250 per person
This culturally decadent private guided adventure takes you to the heart of the Philippines, Manila. Behold an exciting fusion of past & present as you tour Spanish forts, crumbling stone churches, trek a volcano within a volcano, feast on delectable Filipino cuisine & experience an intoxicatingly vibrant nightlife. Featuring luxurious 5* hotel, chauffeured airport transfers, private guide, driver 24/7 support & more.
http://www.kensingtontours.com/tours/asia/philippines/manila-city-break
7 Day Philippines Discovery: Manila & Boracay from $1,995 per person
Island hop in search of the perfect picnic spot, fly during zip-lining, dance with the locals, visit medieval forts, go wild on a jeep safari & more on this exotic private guided adventure through Boracay & Manila. Cruise the mangrove forest, uncover hidden caves, swim in waterfalls, photograph Taal Volcano & sunbathe on the beach, the list goes on & on. Complete with private guide, driver, stylish hotels, internal flights, transfers & more.
http://www.kensingtontours.com/tours/asia/philippines/philippines-discovery-manila-and-boracay
7 Day Manila & Palawan Exclusive from $3,650 per person
An exotically opulent adventure through Manila & Palawan. Enjoy island hopping, Filipino hilot massage, "cathedral" caves, eco-hikes, snorkeling, volcano trek, savory Filipino cuisine, the sun-drenched beaches of El Nido & lots of time to do as you please! Opt to see one of the new 7 Wonders of the Natural World, the renowned Underground River. Featuring internal flights, private guide, elegant 5* hotel, award-winning resort & more.
http://www.kensingtontours.com/tours/asia/philippines/philippines-exclusive-manila-and-palawan-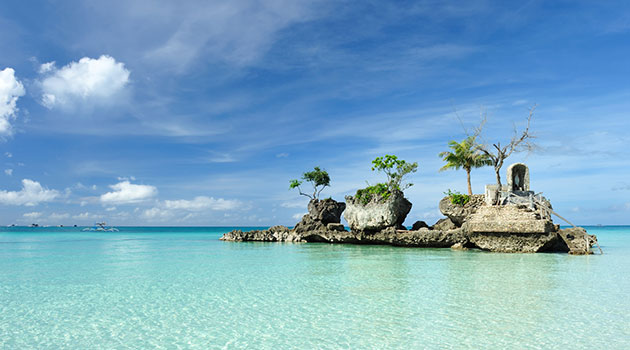 12 Day Philippines Island Hopper from $3,795 per person
Indulge in the ultimate island-hopper adventure to the "Pearl of the Pacific" featuring Manila, Boracay, Cebu & Palawan. From trekking Monkey Trail, cruising an underground river, swimming in secret lagoons & relaxing on sun-kissed beaches to guitar making, colonial forts, savory Filipino cuisine & a pilgrimage to Magellan's cross, the best of the Philippines' 7101 islands are at your fingertips. Tropical bliss awaits, mabuhay!
http://www.kensingtontours.com/tours/asia/philippines/philippines-island-hopper
10 Day Philippines Signature: Rice Terraces & Chocolate Hills from $3,295 per person
Dance with the locals, visit Ifugao villages, go on a jeep safari, pilgrimage to burial caves & cruise for whales as you take in the Philippines & her exotic islands! From postcard-perfect beaches, chocolate hills & rice terraces to wide-eyed tarsiers, crumbling churches & mouth-watering cuisine, discover the wonders of Manila, Banaue & Bohol. Featuring private guides, internal flights, 4-5* hotels, transfers & more.
http://www.kensingtontours.com/tours/asia/philippines/philippines-signature-rice-terraces-and-chocolate-hills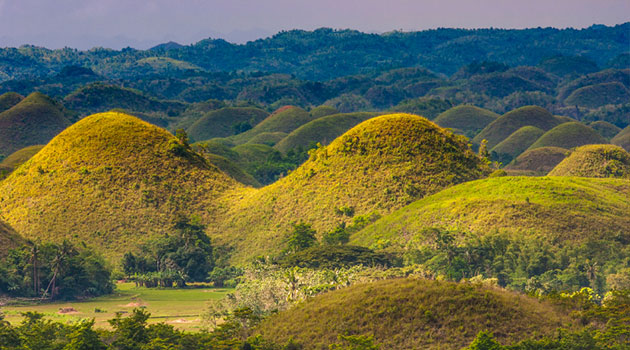 Recommended Tours
Custom Private Tour
As your small motorboat slides onto the sandy bank of a deserted beach and your attentive guides set up a gourmet seaside picnic, all that's left to do is allow the turquoise waters of this remote paradise wash away your stresses.
More Info
Custom Private Tour
As you follow a serene river through remote rainforest, the peaceful lap of the gentle tide is suddenly replaced with a raging waterfall that spills into a series of pristine pools in a place of impossible natural beauty.
More Info
Custom Private Tour
Enjoy a warm welcome from local villagers as you enter an authentic village and experience the timelessness of serene traditional life in a breathtaking setting of lush rice terraces and panoramic mountain vistas.
More Info