Lynne Tours Ireland, Wales & England

Lynne Pettit, Kensington's Western Europe specialist, was born and raised in England and since childhood, has traveled much of the country and its surroundings. As a former flight attendant for British Airways, she developed a passion for discovering all corners of the UK and Europe and continues to follow this aspiration. During her recent travels, Lynne has focused on digging out places to stay that go well beyond the ordinary. She feels that she has done her job well if she returns home raving about the one-of-a-kind gems that she unearths. "Rare locations, a mysterious history, exquisite furnishings, attention to detail and the kind of comfort that rivals being at home; these are just a few things that I look for." Lynne's list of requirements goes on but she manages to find a variety of accommodations that are creative, unique and capture the authenticity of its surroundings. "I take great pleasure in sharing these new finds with my clients, providing them with the opportunity to make their next trip extra special!"
Along with her vivacious appetite for luxury properties, our Western European specialist has a flair for finding notable and exciting things to do. Lynne recently toured throughout Ireland, Wales and England and returned to share her treasured finds with us. If you're headed to the UK, then you'll want to take note of these remarkable places to stay and things to do.
Temple House (Sligo, Ireland)
If you're looking for old-world atmosphere and the intimacy of a guest house then it doesn't get much better than the Temple House, a luxury country guest house in Sligo, Ireland. Views of enchanting countryside and the 13th century lakeside castle of the Knights Templar paints the scene outside the historic home. Inside, an authentic country house atmosphere blends seamlessly with luxurious accents that make Temple House a real treat. Roderick Percevel currently manages his ancestral home which has been in the family since 1665. He greeted me upon my arrival at the manor, nimbly approaching the car with his hunting dogs at his side; a vision etched from an old-world era. He was a gracious host and was instrumental in making my luxury country house stay very comfortable. On the first night, I dined in a palatial dining room and stretched out in front of a roaring fire after a delectable four course meal.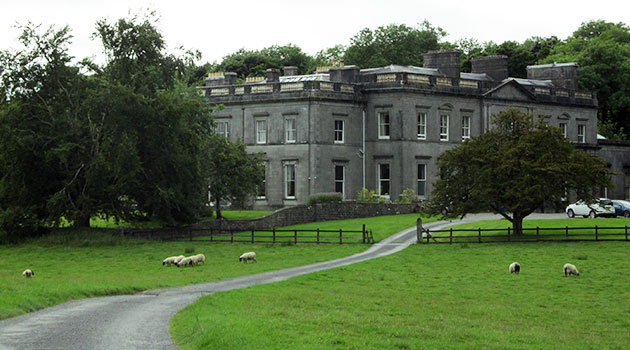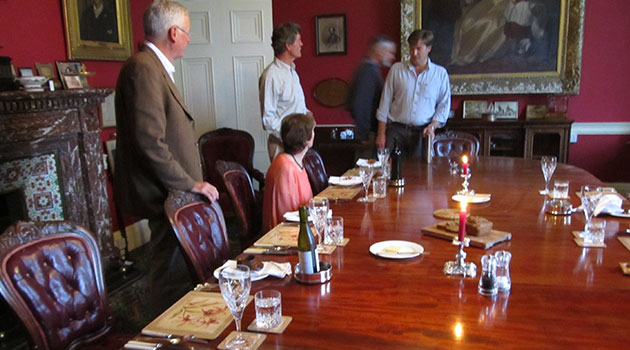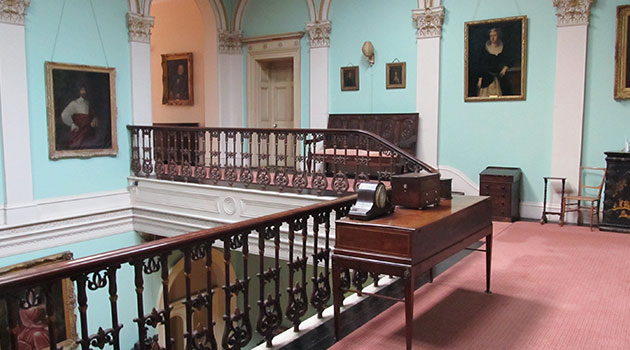 Pen-Y-Gwyrd Hotel (Wales)
One of my finer recent finds, the Pen-Y-Gwyrd Hotel is top-notch for its historical association and location. A long established and traditional British mountaineer's hotel in Snowdonia, North Wales, it was where Hillary and Tenzing trained for the first successful ascent of Mount Everest. The hotel's evolution from mountain farmhouse, to coaching inn and then later as mountaineering headquarters, allows visitors to engage in its remarkable tradition and history. For those seeking adventure, the beautiful mountain areas of Snowdonia offers fantastic walking opportunities and world class rock climbing. Simply strolling around the surrounding areas may be enough to fulfill your nature loving needs. Be sure to enjoy the hotel's garden which boasts a beautiful lake suited for swimming or even lounging beside. After a long day of walking and taking a train ride to the summit of Snowden, I retreated to the hotel's sauna for relaxation. Brimming with antique furnishings and historical memorabilia, Pen-Y-Gwyrd is a treasure and a rare delight for those on a Wales tour.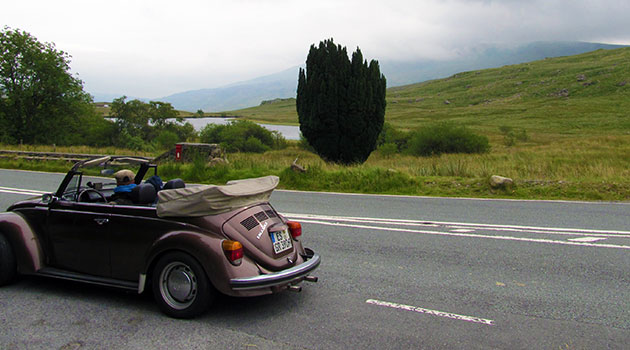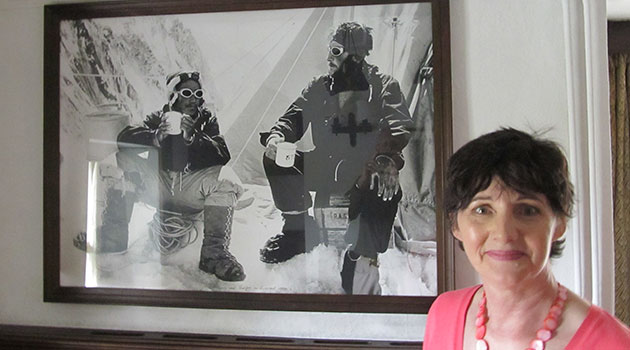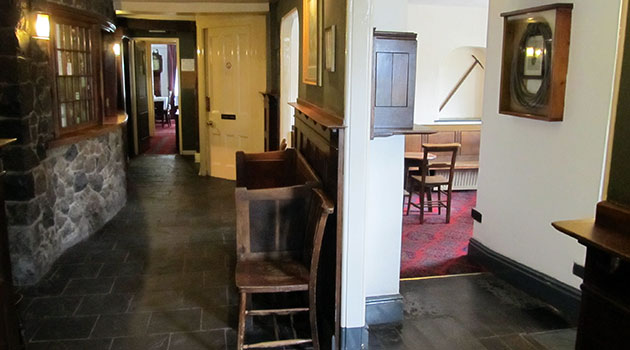 Highclere Castle (England)
The hugely successful TV show, Downton Abbey, has become a phenomenon with viewers around the world. As an avid watcher and fan of the series, I've been fascinated by the show's intriguing storylines carefully woven by characters who hold irrevocably different places in society during the turbulent decade of the 1920s. When I discovered that the real Downton Abbey is one of England's most beautiful castles, I jumped at the opportunity to visit it in real life! Approaching Highclere castle by car, I was reminded of the cinematography frequently captured on the show; the vast hectares of spectacular parkland that stage the impressive castle. The Carnarvon family has lived at Highclere since 1697 and has opened the estate to visitors and guests at events and celebrations. Apart from exploring the castle and reveling in its history or recalling your favorite moments of the show, you can also visit the Egyptian Exhibition. The 5th Earl of Carnarvon discovered the Tomb of Tutankhamun in 1922 along with Howard Carter and to celebrate his achievements, the 8th Earl and Countess opened an Egyptian Exhibition throughout the cellars of the Castle. Check out the public opening dates for when you're on your next England tour and purchase an admission ticket! Fans of Downton Abbey especially should not miss this unique opportunity!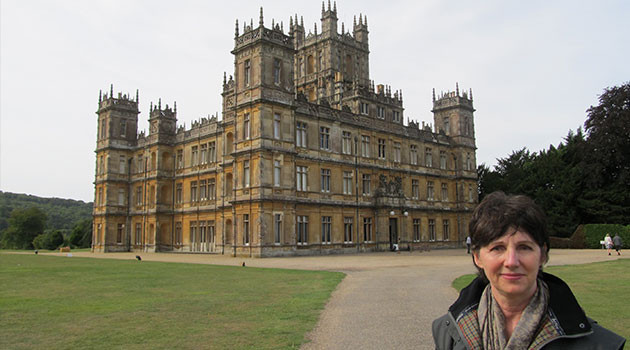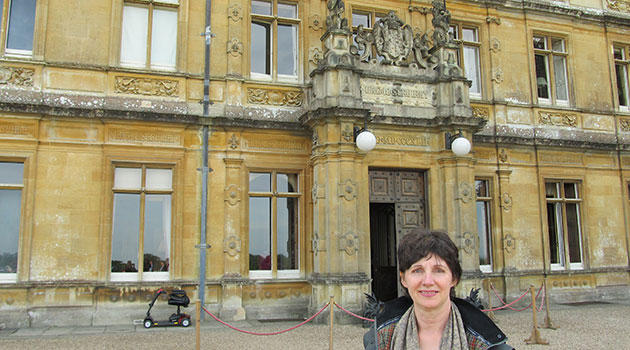 Oyster and Guinness at Durty Nelly's (Bunratty, Ireland)
Durty Nelly's pub delivered a truly unique Irish experience; live music, cozy atmosphere, welcoming staff and my personal favorite, "oysters and Guinness." Oysters are a gem of Ireland's food heritage and needless to say, no one should leave Ireland without having a pint of Ireland's most popular dry stout. We indulged in this authentic combination at the charming pub and afterwards, stepped out to admire a magnificent lit up view of the famous 15th century Bunratty Castle situated next door. It was the best Irish pub experience I've ever had!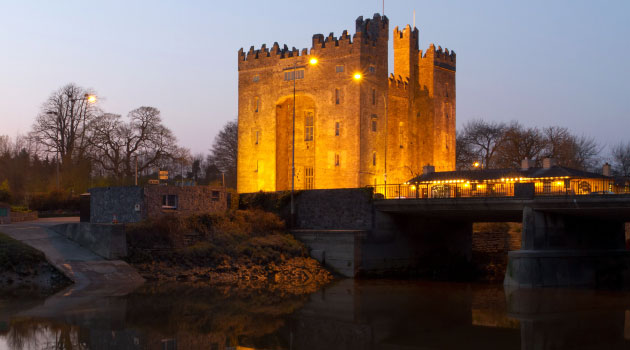 A Classic Find!
On the way to Pentre Ifan, Wales, I found a classic red telephone box in a small village that was converted in to a shared library. It was overjoyed to find this iconic British symbol and pleasantly surprised to find it restored in such a unique way!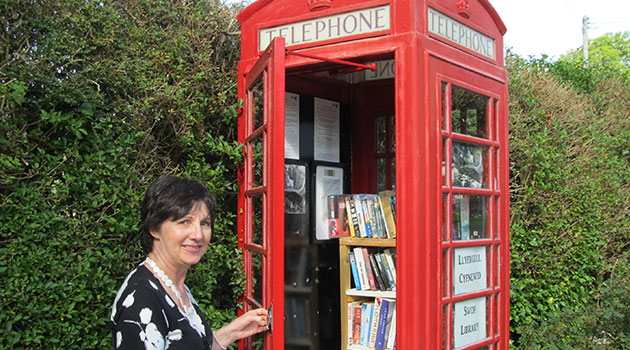 Recommended Tours
Custom Private Tour
England is a wondrous dichotomy. In one sense, it is a country determined to keep its traditions and revere its own millennial history. In another, it is a nation on the cutting edge of art, fashion and all things culturally significant.
More Info
Custom Private Tour
Lose yourself in Ireland's most inspiring countryside and vibrant cities. With a private guide you'll discover Belfast, Dublin, Cork, Killarney & more.
More Info
Custom Private Tour
As the swirling waters of the River Wye rage below, the noble Chepstow Castle stands in silent sentry as it has since the 13th century when medieval warlords controlled this mystical land.
More Info