Mark Terry To Speak At Earth Reform Conference - Metro Toronto Convention Centre on Sept 9, 2012

Decorated polar explorer and expedition leader Mark Terry will be the Keynote Speaker at the Earth Reform Conference in Toronto on Sunday, September 9, 2012. The event will take place at the Metro Toronto Convention Centre. Mark's talk, 'Exploring The Ends Of The Earth', will focus on his expeditions across the Northwest Passage in the Arctic and down the Peninsula in Antarctica.
For event and ticket information, visit: http://earthreform.org/events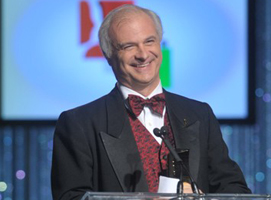 A Kensington Explorer-In-Residence, Mark is the 2011 winner of the Gemini Humanitarian Award and recipient of the Stefansson Medal for his work in the Arctic and Antarctica. As a documentary filmmaker Mark Terry has been producing award-winning films in Canada for more than 20 years. With his film, The Antarctica Challenge: A Global Warning (2009), he achieved the rare feat of setting foot on all seven continents, and his latest film, The Polar Explorer, was the only film invited to screen at the 2011 UN conference in Cancun. Mark is an expert in the environmental issues affecting fragile eco-systems and, by extension, the world.
Kensington Tours is offering a unique opportunity to travel with Mark as he leads the North Pole Arctic Expedition Cruise on a special departure - June 30, 2013. Gain a privileged perspective of a world-famous explorer while enjoying all the usual features of a Kensington Tours vacation with a private tours, local private guide and vehicles and local support. You will navigate through largely unexplored territory in the Northern Hemisphere aboard the powerful '50 Years of Victory' icebreaker as it plows through enormous sheets of thick ice on route to the exact geographical coordinates of the North Pole. You will have a fascinating opportunity to see the famed Aurora Borealis, also known as the Northern Lights, a spectacular sky filled with ribbons of electric colour never to be forgotten. Experience the Polar Regions in the company of professional crew members who will impart their knowledge of the vast polar wilderness during their lectures and in the frequent informal discussions and chats that spontaneously take place both on and below deck. Join Mark for a trip like none other – it is sure to be closest experience you can have to visiting another planet without leaving Earth!
Click here for more information on Kensington's North Pole Expedition Cruise lead by Mark Terry (with June 30, 2013 special departure).
For other polar adventures led by Mark to the Arctic and Antarctic, click here or visit the Polar Adventures Tours Facebook page. You may also contact Mark directly by emailing him at polaradventures@live.ca.
Recommended Tours
14 days

from

$24,995 pp Book now for 2014 and get FREE Return Air Helsinki to Murmansk + FREE Walking tour in Helsinki*
Custom Private Tour
Special Offer:
Book now for 2015 departures and get for FREE Private tour in Helsinki and FREE flights from Helsinki to Murmansk and return. Subject to availability.
Join a unique expedition to the North Pole. Be part of the history and book your "Victory" departure now for 2014 or 2015, as this is your last chance to experience the largest and the most powerful nuclear-powered icebreaker in the world. This ship will make its final voyages in 2015.
More Info