Sarah's Royal India Tour

During her recent visit to India, Sarah Ferguson discovered what it's like to be a princess. Luxury as she had once known it was completely redefined by her unrivaled experiences of opulent hotels and first class service. Our Asia Specialist embarked on an India tour with the purpose of scoping out a few world-class properties and seeing destinations she hadn't previously visited. Sleeping in former palaces set amidst historical cities, feasting through a smorgasbord of delectable dishes and embracing the finely tuned care and attention of superb service, Sarah graciously seized the lifestyle of royalty.
Starting with the Golden Triangle, Sarah took in most of the major highlights including visiting the Taj Mahal at sunrise, touring the ghost city of Fatephur Sikri and discovering the beauty of the royal city of Udaipur. Determined to travel south and experience a different side of India, she then traveled to Kerala and took in its laidback lifestyle, eclectic history and relaxed coastal villages. "Although they're both enigmatic and soul stirring, the north and south are so vastly different".
One thing remained consistent for Sarah as she traveled through the multidimensional world of India – luxury. Private local guides and drivers whisked her to some of the country's finest historical sites and spiritual marvels. World-class chefs served up irresistible tastes of India in opulent hotel dining rooms, and the country's most exclusive hotels ensured comfort at every stop.
Focusing on Udaipur in the northern state of Rajasthan and Kerala in southern India, Sarah shares her most memorable moments and suggestions on where to sleep, what to eat and what to do.
UP NORTH IN UDAIPUR
WHERE TO SLEEP: THE OBEROI UDAIVILAS
Nestled on the banks of Lake Pichola, showcasing the rich Rajasthani heritage and capturing the splendor of a royal era, Udaivilas was my top pick. I was smitten the moment I stepped on to a boat which carried me across the lake to a ceremonial welcome at the resort. Upon arrival, I was blown away by what I saw; intricately decorated suites, private swimming pools, outdoor dining pavilions and rooms with terraces that overlooked the City Palace and Lake Pichola. The combination of a magnificent setting and service fit for royalty made for a luxurious hotel experience – unmatched by any other I've ever experienced.
WHERE TO EAT: TAJ LAKE PALACE
Gliding across calm waters towards the Taj Lake Palace, I was basking in the novel experience of taking a boat to arrive for lunch. We secured a private table with views of the Aravalli Mountains that formed a stunning backdrop. The food at the Lake Palace served the most exquisite traditional Rajasthani food I've ever tasted. I believe the overall combination of freshly prepared dishes served by royal butlers in such a breathtaking setting was what made the meal so memorable.
WHAT TO DO: CITY PALACE TOUR
A private guided tour of the majestic white City Palace is a must when in Udaipur. Built from granite and marbl, it is the largest palace complex in Rajasthan, surrounded by crenellated fort walls and overlooking Pichola Lake. I found the most notable feature to be the Garden of the Maids of Honor with its extensive and beautifully laid out lawns and shady walks. Constructed for forty eight young ladies-in-waiting sent to the royal house as part of the dowry, the garden has many fountains in its four delightful pools, chiseled kiosks and marble elephants. Go for a silent and meditative stroll or enjoy the surrounding with a loved one – in any case, the gardens will leave you spell bound.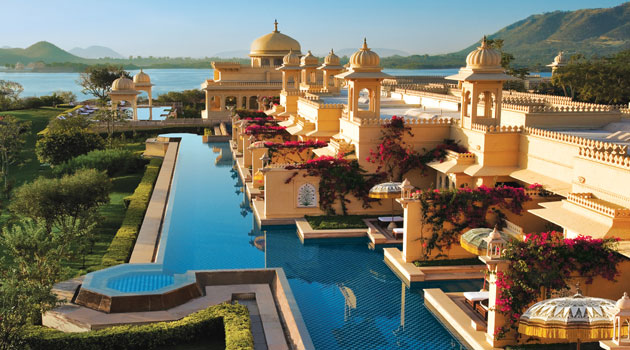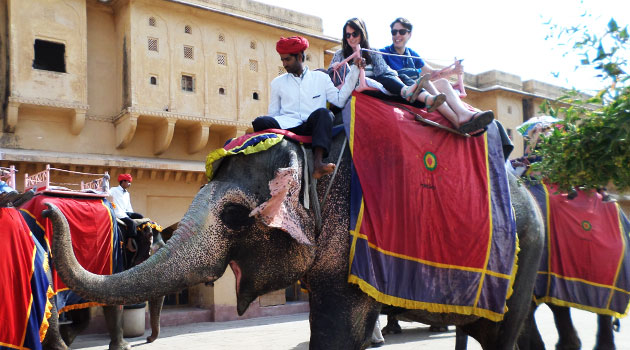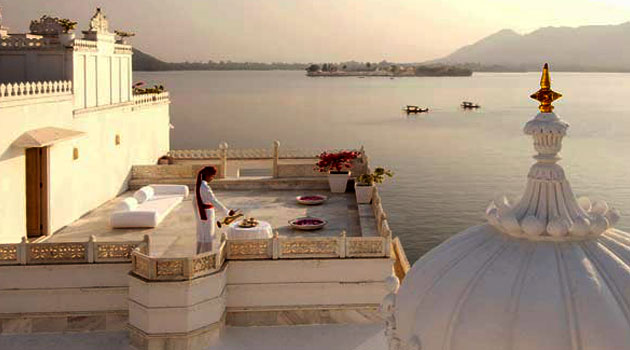 DOWN SOUTH IN KERALA
WHERE TO SLEEP: BRUNTON BOATYARD, COCHIN
Among all the places I stayed at in India, I felt the most relaxed and at home at Brunton Boatyard. Every room has its own colonial style balcony overlooking the harbour. My favourite sunset activity would be to open a Kingfisher beer and sit out on the balcony while watching the boats pass. The building itself was resurrected from the remains of a Victorian shipbuilding yard and the style inherits a blend of English, Portuguese and Dutch influences.
WHERE TO EAT:
Kerala's coastal fishing culture provided me with the freshest and most delectably prepared fish and seafood I had in India. The real gem of culinary experiences I had in Kerala was in the backwaters that meander throughout the country. I suggest doing at least a day tour on a houseboat that usually includes a freshly prepared lunch. I indulged in "Karimeen", fried fish and mouthwatering curries made with coconut milk and a variety of spices. To finish off, I sipped on the refreshing juice of a tender coconut while we slipped past villages and lush jungle.
WHAT TO DO:
I recommend any Kerala tour to include Kumarakom, a cluster of small islands on the backwaters. It is characterized by lush greenery, exotic villages, winding rivers and coconut trees that line the horizon. A well-balanced tropical climate and laidback atmosphere left me refreshed and rejuvenated - it was the perfect tropical escape. Cruise through backwater villages on a houseboat, picnic on the banks of the river or simply admire the local way of life.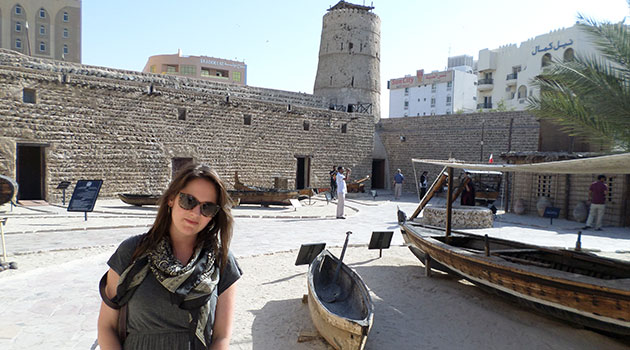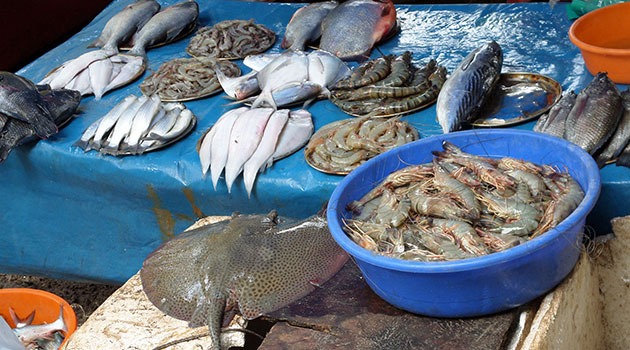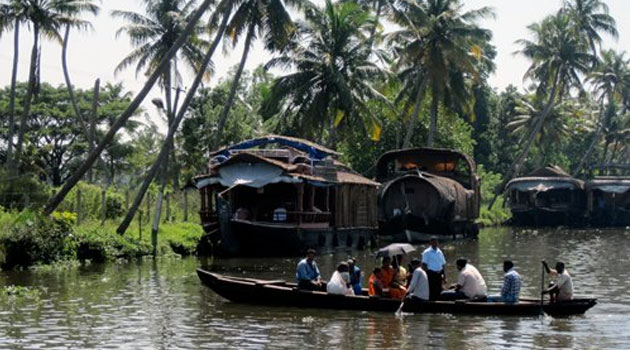 Recommended Tours
Custom Private Tour
Venture deep into the jungles of Ranthambore where tigers roam among 13th-century temple ruins. You'll also cruise the holy Ganges, visit the birthplace of Buddhism, shop in colourful bazaars & marvel at the Taj Mahal.
More Info
Custom Private Tour