Simon Donato's Learnings From The Jungle

Kensington Tours' Explorer in Residence, Simon Donato is an adrenaline adventurer left his life as a geologist behind to take on the toughest terrains on the planet, including a 155-mile race through highlands and volcanoes in Iceland. He is a current member of the Explorers Club and star of the TV show, Boundless, in which he documents the many gruelling endurance races he and friend/co-star Paul Trebilcock take on around the world.
Recently, Donato took on the AR World Championships on the Costa Rica – Panama border, participating with the world's best endurance athletes in challenging and unique environments. In "Learnings From The Jungle", Donato shares his personal experiences of the race and reveals the personal truths and reflections on the reasons he chooses to push his limits.
Learnings from the Jungle
I was 21 when I entered my first adventure race in 1998. That spring, I had read about a race called the Eco Challenge - where teams would spend over a week racing through exotic wilderness regions, navigating only by map and compass to checkpoints using non-motorized means. These races were non-stop, and the article emphasized the extreme difficulties - from weather, animals, lack of sleep, bad feet, impossible distances, and the wide variety of sports involved. For some weird reason, this sounded incredible to me and I fell in love with the idea of participating in something like this. I made racing the Eco Challenge by age 25 my goal.
For the next 10 years, adventure racing defined me. During that period, I raced the Eco Challenge twice in addition to numerous other international races, and started the Canadian Adventure Racing Association. At the same time, adventure racing was my introduction to ultra distance racing. It helped me realize what I was physically and mentally capable of achieving when I truly focused and committed to something. When I raced the Eco-Challenge in 2001, that was my Olympics. I had dreamed of crossing the finish line of that event for years and desperately wanted to do well. My team pushed incredibly hard for 6 days, and finished 10th out of nearly 70 of the world's best co-ed teams of four. During this time, we raced on minimal sleep (8 hours for 6 days), pushed through extreme physical discomfort (stomach issues, foot problems, cold weather, and more), and drove ourselves forward relentlessly, with the goal of doing our absolute best. Crossing that finish line was certainly a crowning moment in my young life. It left me filled with a Nationalistic pride (all Canadian team), a tremendous sense of accomplishment, and a strong desire to sleep in a real bed (which I did for nearly 24 uninterrupted hours)!
After "retiring" from the sport in 2008, I became merely a spectator to the adventure racing world. With interest, I watched my friends continue to compete and blog about their adventures. Some of the same friends that I had raced with, and against in the early 2000's were still racing, and a few had become true elites in the sport, regularly winning international races. Although I didn't harbour a strong desire to return to racing, I'd lie if I said that I wasn't mildly curious about what the adventure racing scene was like today, so when we discussed the possibility of competing in the World Championships as a Boundless episode, I accepted the challenge with a view that it would be a good opportunity to satisfy my curiosity, and test whether I could fall back in love with a sport that consumed a good part of my adult life.
So in the late fall of 2013, I found myself toeing the start line of the AR World Champs on the Costa Rica - Panama border with a number of thoughts floating through my mind, foremost that the "easy" part was finally about to begin. Getting to the start line was surprisingly stressful. The race prep was daunting - buying, organizing, and packing (only to be repacked) gear and food, building a bike box, and collaborating on team gear needed. I wondered how we would fare as a team, as adventure racing is a team sport and I was on a team that had never raced together, and included one member who had never competed in an adventure race, let alone a 10 day expedition race. Finally, I wondered if I would enjoy the challenge the way that I used to, as these races can be real suffer fests. Despite my trepidation, I could not wait for the race to get underway - simply to leave the logistics of packing and planning behind.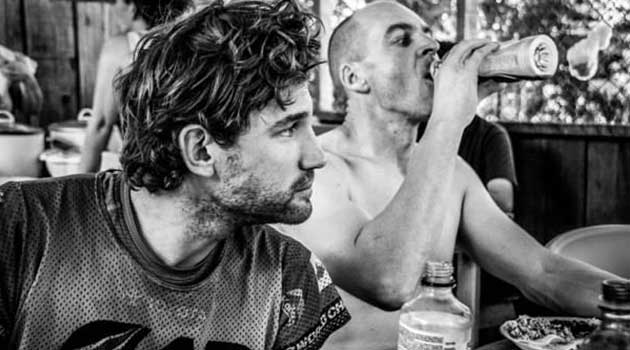 Ultimately, our race took over 8 days and during that time, we paddled through the largest mangrove stands in Costa Rica (Rio Sierpe), climbed the highest peak in Costa Rica (3820 m), rode endless dirt roads, white-water rafted the world famous Rio Pacuare, and screamed through forest canopies on zip-lines. We trekked through jungles, and ghosted through thatched roof native villages > 50 kilometres by muddy single track from the nearest town. We ate fresh fruit off the tree, sipped purified water from mountain creeks, chased turkeys, and drank jungle-mushroom "soup" - guaranteed by the indigenous to make us strong (no illness or hallucinations oddly). The race wore me down with sections that were extremely tedious, and others that were just physically difficult. There were moments where I was overwhelmed by Costa Rica's natural beauty, or magnitude of experience, and others where I was mired in boredom. Countless hours were spent playing mental games to help ignore and endure my decimated feet. I rode a wave of emotions during that week, often silent, and emotionally detached. I lost the desire to communicate with my team - often answering questions with one-word answers. I didn't like the person I was out there but lacked the will to change. As the race rolled on, I descended into an adventure racing purgatory.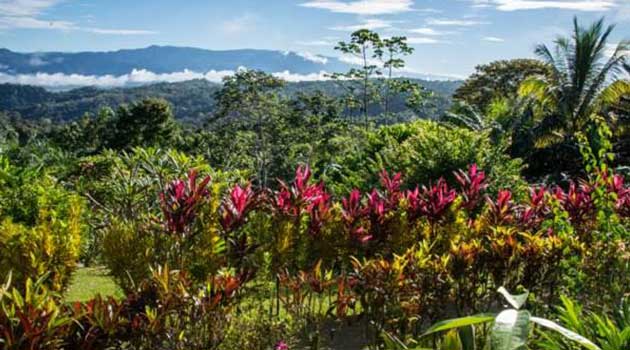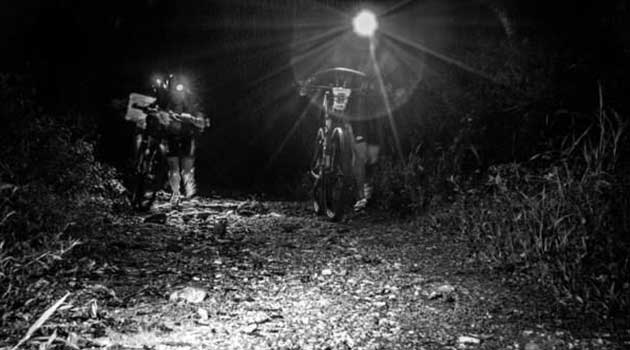 Reflecting on the race, it seems more like a dream than something I physically participated in. Part of this is no doubt due to the fact that I spent hours in a trance-like state as we raced day and night on minimal rest. The other reason is that the mind is excellent at eroding bad memories and uplifting the good one. I'm thankful for that. From this experience, I'll take away the fact that we're not always able to be, or do our best - and not for lack of trying. While my personal goal is to always try my best, I realize that there are times where you can be at your best in one aspect of your life, but lacking in another. To me, the most important step to rebounding is to be observant, make decisions, and take action. Some days you'll be able to course correct quickly, other days it might take time. Regardless, I take no shame in the fact that I'm not perfect...in fact, I think that life would be pretty boring without feeling the need to push our personal limits - be they physically, mentally, emotionally, spiritually, or otherwise.