Tornado Chase 2013 - Storm Season Wrap Up

Kensington Tours' Explorer-in-Residence, George Kourounis, continues to send dispatches from his month long journey across the heartland of the U.S. as he criss-crosses the region known as "Tornado Alley". Here, storms can tower over twice the height of Mount Everest and concentrate all their energy on a single point where a tornado grinds up a farmer's field. George's 15 years of experience as a renowned storm chaser enables him to be at the right place at the right time to witness these jaw dropping forces of nature.
Storm Season Wrap Up
This year's springtime storm season has been one for the history books with several, very destructive tornado outbreaks that unfortunately hit populated areas across the central United States. While chasing these storms, I always have to keep in mind that my being there doesn't not change whether or not a disaster happens. In fact, these weather events are not inherently disasters at all. They are naturally occurring phenomena, a way for the Earth's atmosphere to balance itself out, they only become natural disasters when we happen to put ourselves in their path. As we build bigger and bigger cites and continue to nudge our fragile climate in new, unknown directions, we can expect more and more of these "once in a lifetime" events to become increasingly commonplace.
I wanted to wrap up this year's trip, not dwelling on the destruction these storms can cause, but reflecting back on the incredible beauty that can be found in the sky. This is why I spend so much time, money and effort each year, attempting to forecast and predict the unpredictable. The sky can be a dramatic canvas, always changing, fluid, with shifting colors and patterns.
From one minute to the next, we can go from a deep blue sky to towers of white clouds that eventually turn black and ominous. Emerald greens sometimes show up, blended into shades of grey that roil and churn overhead, punctuated by flashes of white or purple that snake across the sky. As dusk approaches, the pastel shades begin to take over. Oranges and reds mix into the palette until complete darkness sets in, wiping the slate clean for another day.
I have included several photos of the skies majesty, demonstrating the beauty that never ceases to overwhelm me with awe. This is why I do it. Each moment is a unique piece of artwork, never to be replayed exactly the same way again. I love nothing more than to explore parts of the world that are in transition, and luckily for me, the sky will always provide me with limitless opportunities to do exactly that.
I'm home now, but my camera is still within reach, always at the ready, even as I start preparing for my next grand adventures.
Keep an eye to the sky.
George Kourounis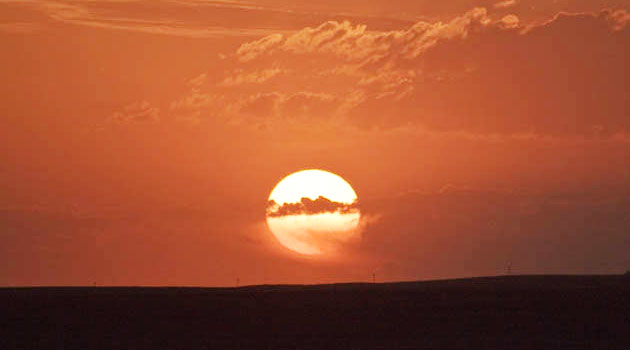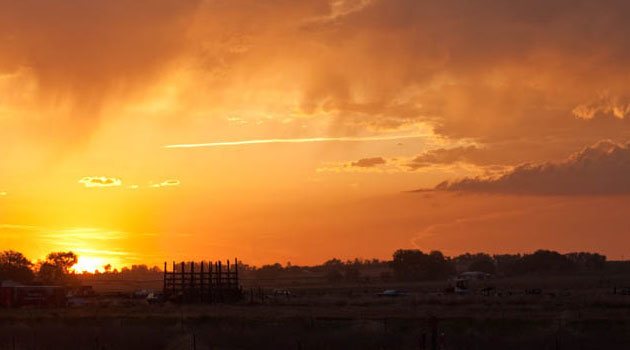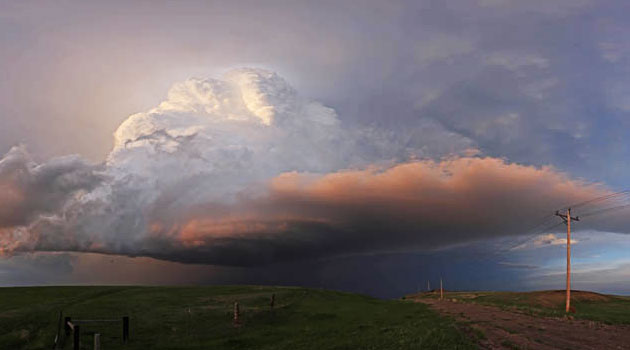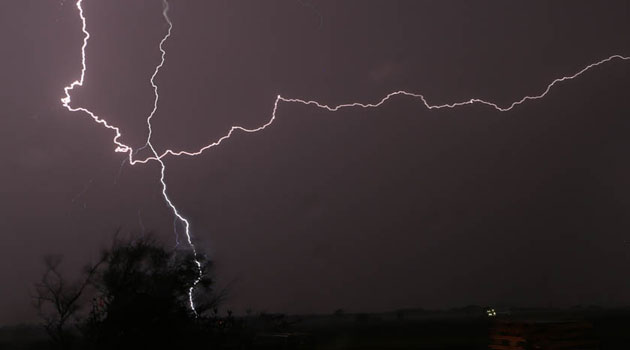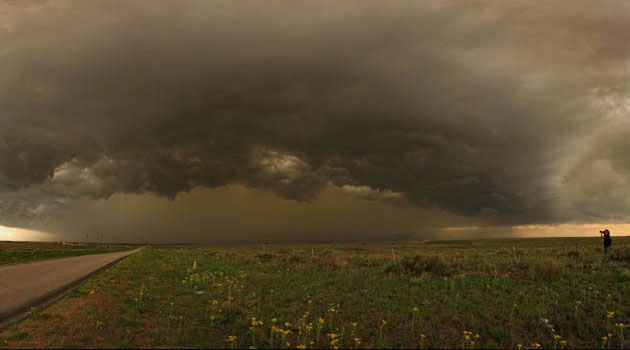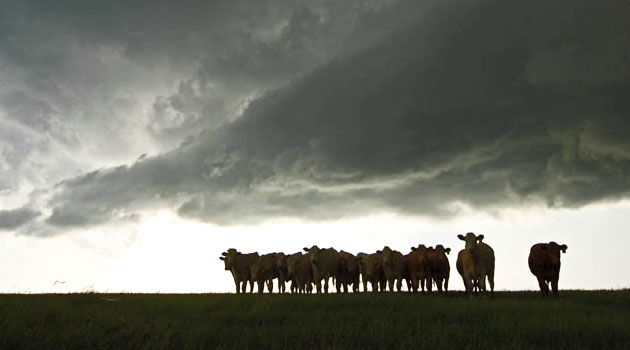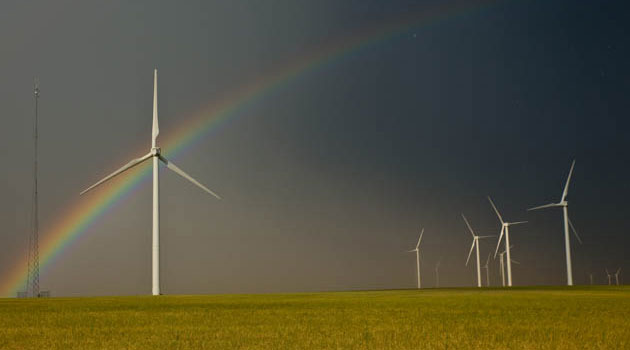 MORE ABOUT GEORGE KOUROUNIS:
George is a world renowned explorer, adventurer, storm chaser and television presenter who specializes in traveling the globe, photographing the most extreme forces of nature. His adventures have taken him to over 40 countries, on all seven continents, from the midst of hurricanes such as Sandy and Katrina, to tracking tornadoes in Oklahoma. He's been to the radioactive zone of Chernobyl, and the far reaches of the Arctic & Antarctica. He even got married on the crater's edge of an exploding South Pacific volcano.
His exploits have been seen in several hundred television appearances including: Discovery Channel, BBC, CNN, National Geographic Explorer, History Channel, The Weather Network, and his own TV series he "Angry Planet", which he hosted and co-created and has been broadcast in over 100 countries worldwide.
Some of his expeditions have included: Setting foot on a brand new volcanic island in Tonga that had recently erupted out of the sea. Swimming ashore due to rough waters, the ground was still hot to the touch; he became the first person to ever rig ropes across the Boiling Lake in Dominica and document it from above; in Indonesia, he measured ph levels on the world's largest lake of sulphuric acid by taking a small rubber raft out to the middle; with 15 years of tornado chasing and 17 hurricanes under his belt, he's also one of the most experienced storm chasers in the world.
George is a fellow of the Explorers Club and the Royal Canadian Geographic Society. He was twice nominated for Gemini Awards for his work on Angry Planet and regularly speaks at events around the world, including 4 TEDx conferences. He resides with his wife in Toronto.