Tornado Chase 2013 - The Season Starts

Kensington Tours' Explorer-in-Residence, George Kourounis, continues to send dispatches from his month long journey across the heartland of the U.S. as he criss-crosses the region known as "Tornado Alley". Here, storms can tower over twice the height of Mount Everest and concentrate all their energy on a single point where a tornado grinds up a farmer's field. George's 15 years of experience as a renowned storm chaser enables him to be at the right place at the right time to witness these jaw dropping forces of nature.
May 12, 2013 - The Season Starts (Mullinville, Kansas)
After a slow start, severe weather season in "Tornado Alley" has ramped up and we appropriately found ourselves passing through the small town of Liberal, Kansas. Here's a bit of insider information and movie trivia: The town of Liberal was where Dorothy from "The Wizard of Oz" was from. Well at least until she got carried away to the Land of Oz by a tornado.
Well, there was no chance of me being carried away by a tornado today, so we pushed on into our target area near Mullinville, Kansas.
The meteorological parameters that need to come together to create severe weather were assembling, but far from perfect. One storm did fire up close to our location, so we jumped on it started the pursuit As we were able to get a better view of the base of the storm, we could see that it was showing some clear signs of rotation. Now, just because a storm is rotating doesn't automatically mean that there is a tornado imminent. As a matter of fact, only about 10% of the storms that do spin end up dropping a twister.
We were however treated to a very pretty full rainbow and a dramatic sunset as the golden rays of light lit up the side of the storm and a pair of horses watched me take their picture from the other side of a fence.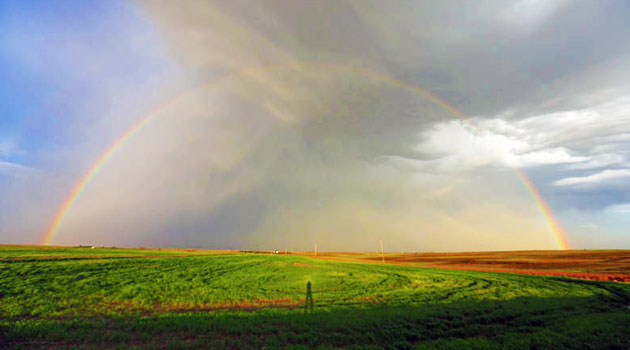 Sometimes the sky can put on an amazing display, even when the storms don't necessarily cooperate. I guess that's one of the reasons I keep coming out here, chasing them year after year. I never know what I'm going to experience and each day I see something new about the atmosphere that is different from before.
The next day, the forecast looked more promising for severe weather, but the challenge was that it was all the way down in Texas, so there was no time to waste. Well, maybe there was a little bit of horsing around before we hit the road. We like to have fun, especially when the skies are still blue.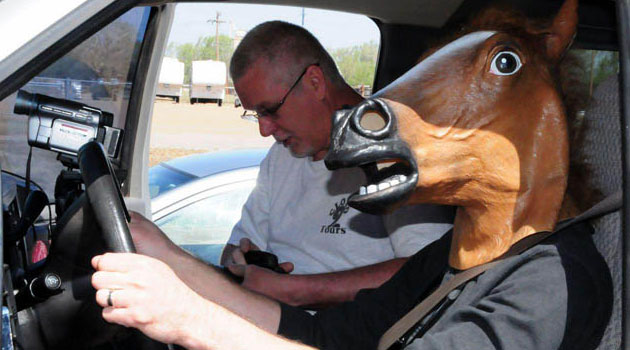 Today's threat was down in the southern Texas Panhandle near the town of Paducah where we were expecting some severe storms to initiate this afternoon. They did, but the storms today kept toying with us. They would form, then weaken, then another one would look really good so we'd go after it, then the original storm would rapidly re-intensify. This was pretty much how the day went and we ended up driving in circles around the Paducah/Childress area for most of the afternoon.
Along the way, some of the obstacles we would face included a closed road which we somehow managed to negotiate, many huge gaps with no internet connection whatsoever and a small dirt road (more of a track really) that the GPS said went through to the next main road, but had a padlocked gate on it.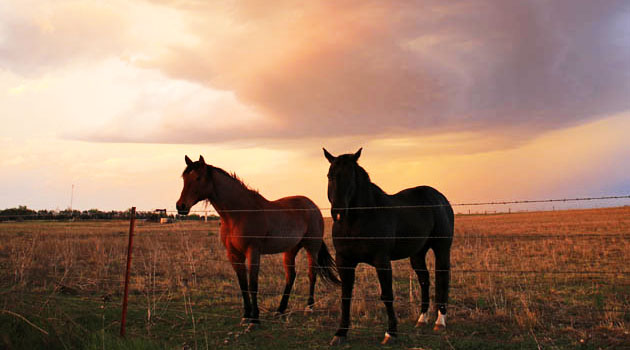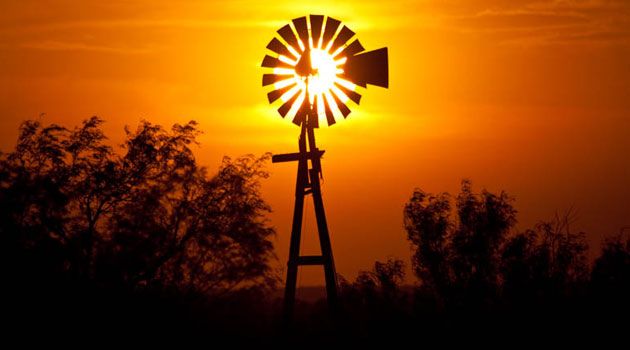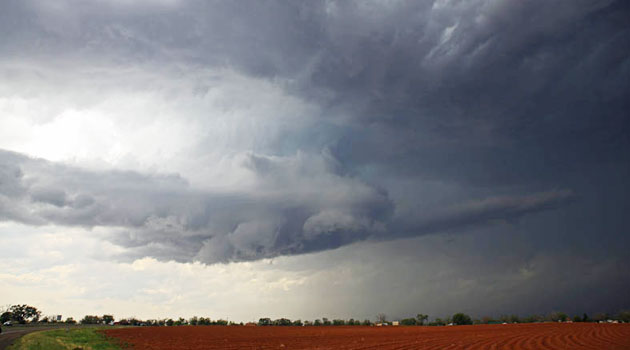 Despite all the forces working against us, we still managed to get onto a couple of very photogenic severe storms that were rotating but never enough to warrant a tornado warning.
On the way back to the town of Childress for the night, we were treated to a stunning sunset that we managed to line up with an old windmill. Even though we're still waiting for Mother Nature to crank things up and give us some better storms, we still manage to find amazing sights to see.
MORE ABOUT GEORGE KOUROUNIS:
George is a world renowned explorer, adventurer, storm chaser and television presenter who specializes in traveling the globe, photographing the most extreme forces of nature. His adventures have taken him to over 40 countries, on all seven continents, from the midst of hurricanes such as Sandy and Katrina, to tracking tornadoes in Oklahoma. He's been to the radioactive zone of Chernobyl, and the far reaches of the Arctic & Antarctica. He even got married on the crater's edge of an exploding South Pacific volcano.
His exploits have been seen in several hundred television appearances including: Discovery Channel, BBC, CNN, National Geographic Explorer, History Channel, The Weather Network, and his own TV series he "Angry Planet", which he hosted and co-created and has been broadcast in over 100 countries worldwide.
Some of his expeditions have included: Setting foot on a brand new volcanic island in Tonga that had recently erupted out of the sea. Swimming ashore due to rough waters, the ground was still hot to the touch; he became the first person to ever rig ropes across the Boiling Lake in Dominica and document it from above; in Indonesia, he measured ph levels on the world's largest lake of sulphuric acid by taking a small rubber raft out to the middle; with 15 years of tornado chasing and 17 hurricanes under his belt, he's also one of the most experienced storm chasers in the world.
George is a fellow of the Explorers Club and the Royal Canadian Geographic Society. He was twice nominated for Gemini Awards for his work on Angry Planet and regularly speaks at events around the world, including 4 TEDx conferences. He resides with his wife in Toronto.