Town & Country Magazine Features Alaska By Private Plane Tour

Town & Country Magazine features Kensinton Tours' Alaska by private plane tour in its April 2013 issue; "Explore Alaska's rugged terrain with Kensington Tours. On the group's safari, you'll stay in Wrangell-St. Elias National Park and fly into the wildnerness each day on private plane for guided safaris, kayaking, and rafting".
Travelers experience the best of this Alaska Tour by traveling on a private plane. Small enough to allow the flexibility to land practically anywhere, this type of travel means that you can be flown up into a mountain valley or put down on a sandbar at the edge of the forest. Experienced wilderness guides will help you discover the perfect activity to match your experience level and interests to create a unique adventure for you. Setting the pace of each day as you please, enjoy Alaska's pristine wilderness with guided safaris, kayaking and rafting.
Click here for more information on this tour and other Kensington Tours' Alaska adventures.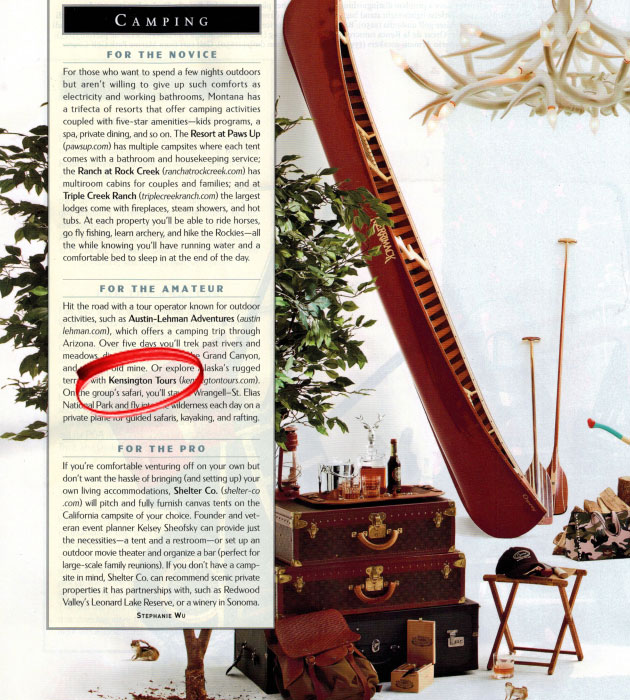 Recommended Tours
Custom Private Tour
Pause to appreciate the significance of being the first human being to stand atop a remote glacier accessible only by private plane as you watch the glacial run-off thunder down the mountainside in a massive waterfall.
More Info