Where to Eat: Icelandic Cave Dining

Iceland has become an increasingly popular destination for travelers seeking to witness the sheer force of nature in its most raw and beautiful form: majestic glaciers, still-active volcanoes, silent fjords, geothermal lagoons, and the awe-inspiring aurora borealis, making for an unforgettable tour.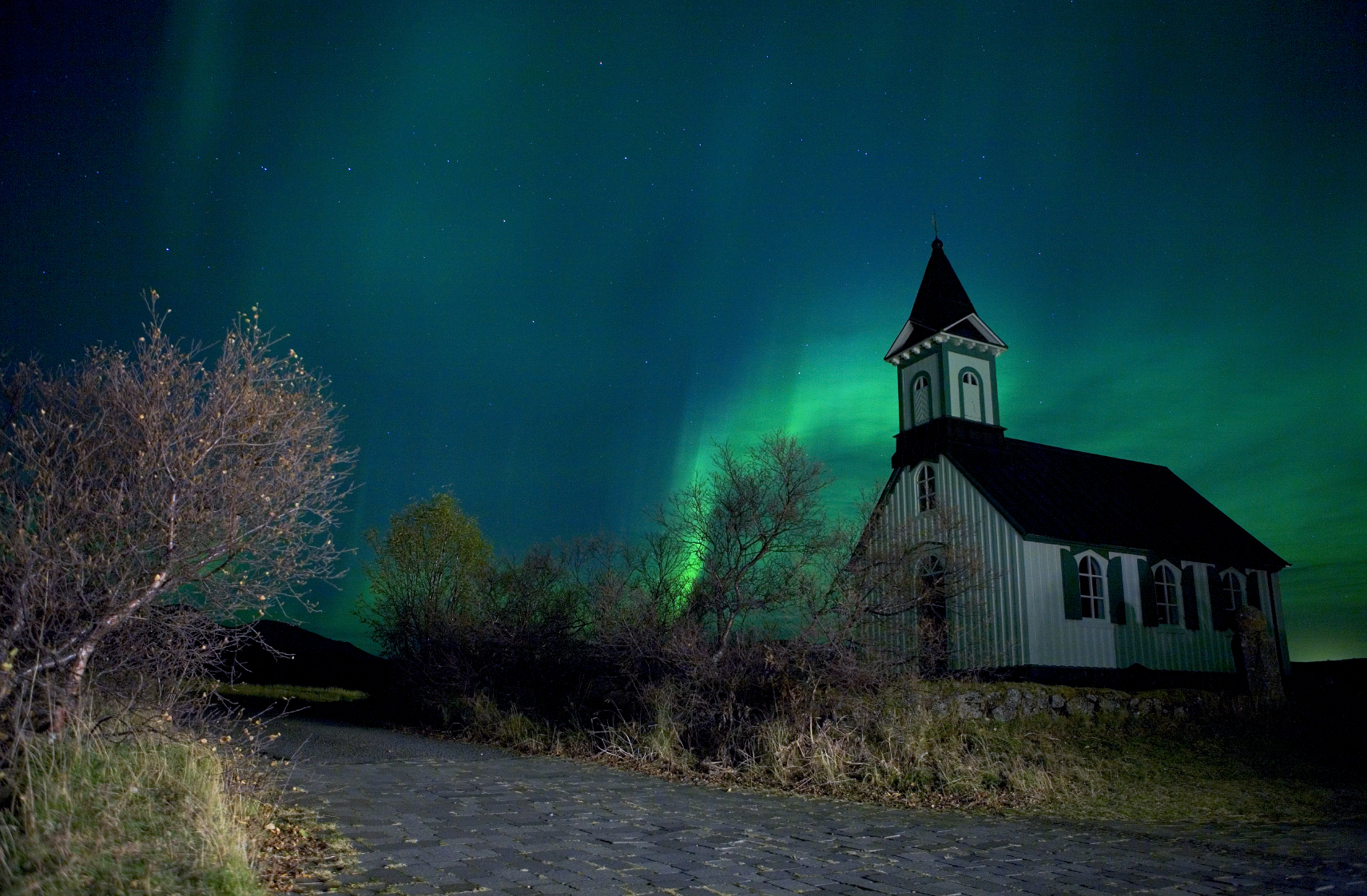 Since we're always looking for ways to enhance our guests' experience, we just created an unforgettable journey into the earth…literally! Adventurous travelers can embark on a caving expedition just a short drive from Reykjavik, including entertaining folklore tales and an unbelievable custom made candlelit dinner inside a volcanic cave.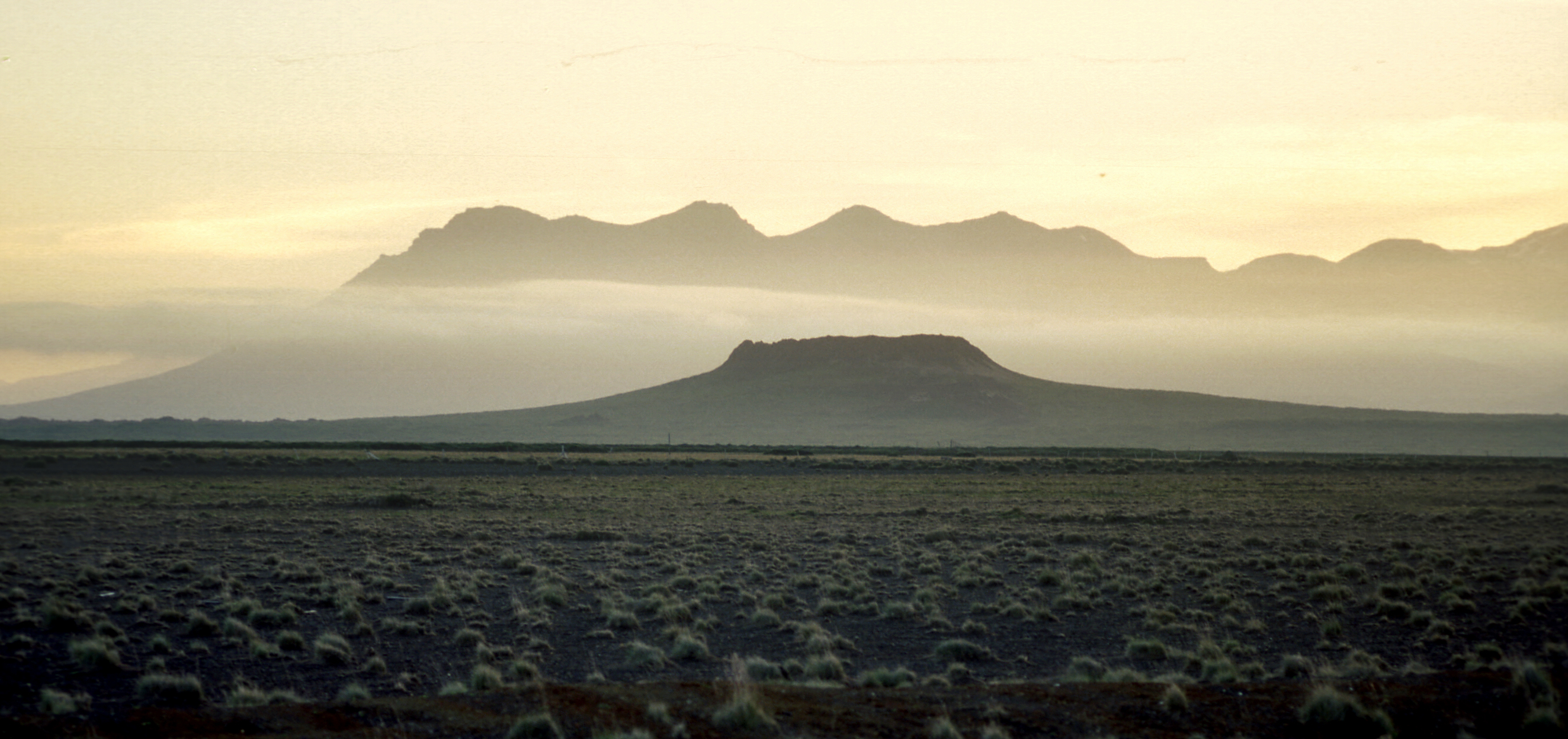 Led by an experienced private cave expert, guests explore the empty shells of a volcanic eruption that has turned into an exciting underworld of caves. Guests literally walk into an underground world that once was glowing hot and bright but is now frozen black. Ice stalagmites form in the winter months, giving adventurous travelers yet another opportunity to marvel at their eerie and extraordinary surroundings.
As guests trek carefully through a network of curious and incredible tunnels, they will learn all about Icelandic caving folklore, hearing stories of Elves or hidden people, ghosts, outlaws and other strange creatures of Iceland.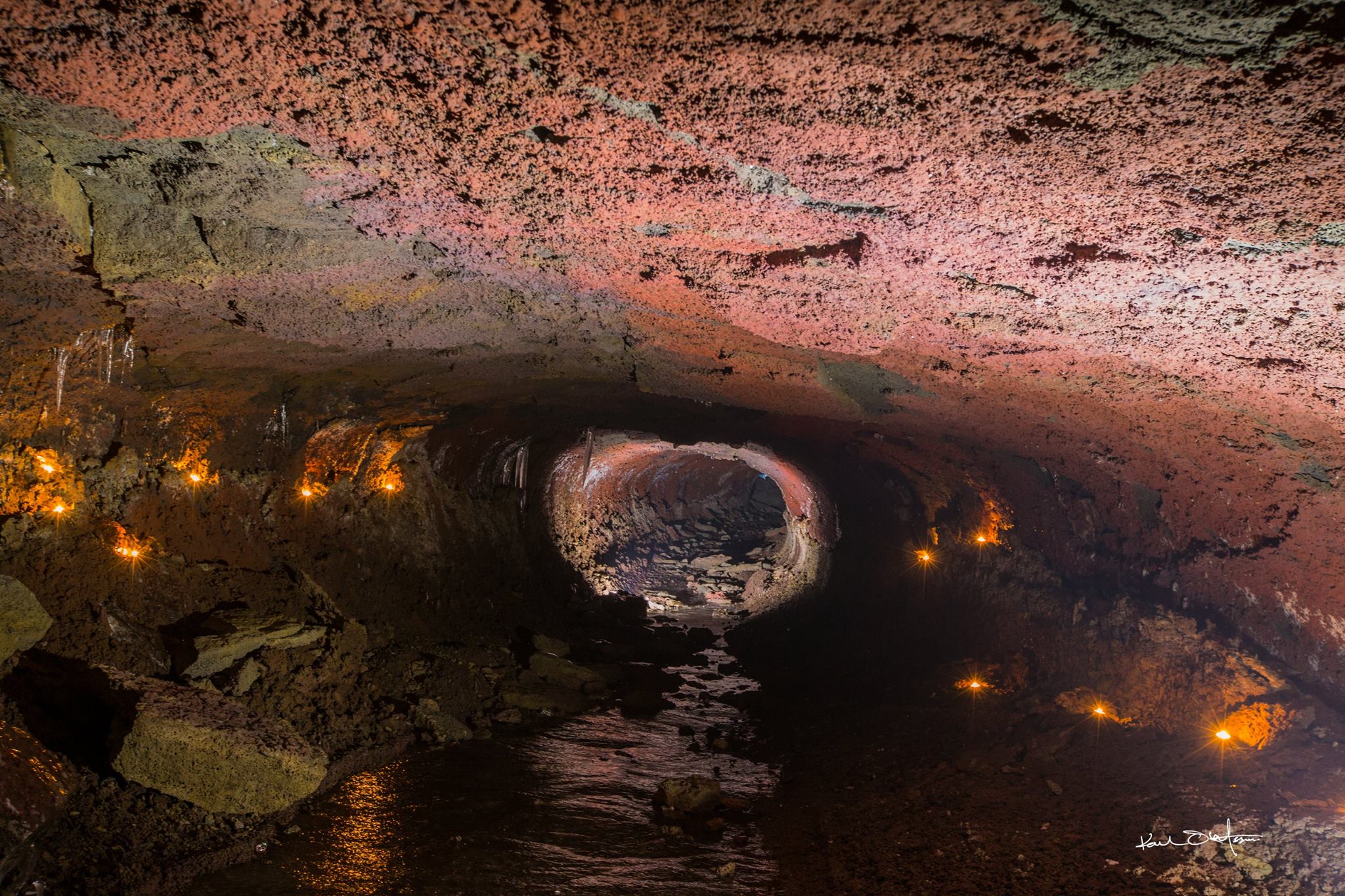 After reaching the romantic, white-clothed table setting, guests are treated to a toast with local schnapps to warm up, before indulging in a specially prepared hot three course meal. The menu is custom designed, allowing guests to choose from flavorful Icelandic specialties like fish soup, fresh lamb, sweet rye bread, salmon and trout, berries, or delicious continental or vegetarian fare.
The cave dining experience is enhanced with flickering lights, and fortune telling with the ancient and mysterious Viking runes. Everyone gets their very own rune necklace as a souvenir, a token to remember this once in a lifetime Icelandic experience.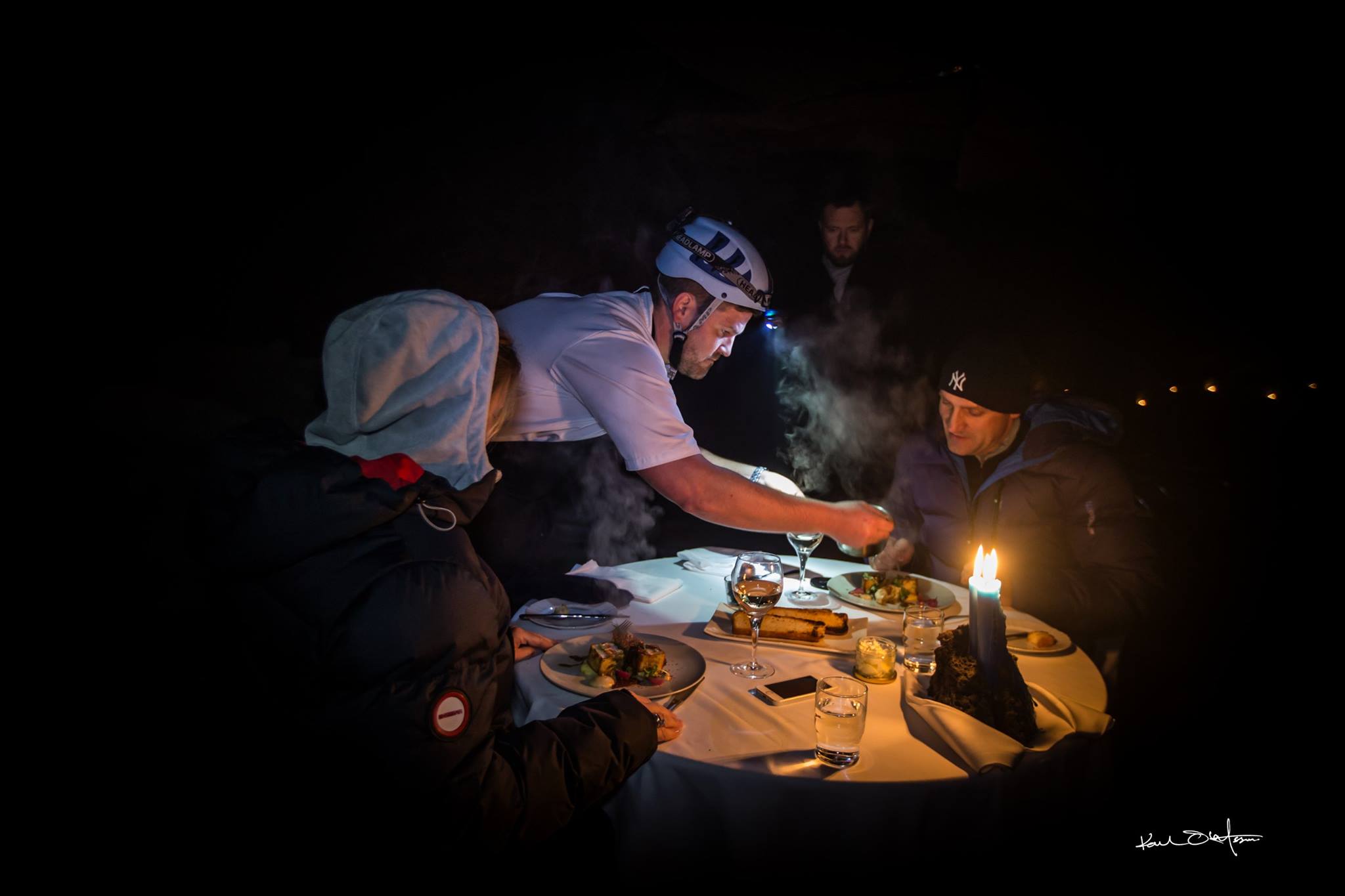 Recommended Tours
Custom Private Tour
Experience Iceland's natural wonders on this adventurous tour offering incredible outdoor activities such as snowmobiling, horseback riding, cave exploring, hiking, swimming, skiing, river rafting, kayaking, and legendary whale watching.
More Info
Custom Private Tour
Discover the wonders of Iceland with incredible off-the-beaten-path activities. Enjoy private and shared tours throughout your journey.
More Info
Custom Private Tour
If the fountain of youth actually exists, you'll find it in Reykjavik. Take a journey through an other-worldly landscape of rugged lava fields reveals the celebrated Blue Lagoon, where you'll feel the healing power of its mineral-rich geothermal waters.
More Info