Where to Sleep - Rambagh Palace, Jaipur

Sunita Singh, India Specialist, has extensive experience working in the Indian travel industry and having lived there for most of her life, knows the country like the back of her hand. From holy pilgrimages and yoga retreats to tiger tracking and staying in royal palaces and much more, Sunita's diverse experiences and knowledge of India is impressive. She continues to keep abreast on eclectic itineraries and unique places to stay for travellers seeking memorable experiences on their India tour. For those seeking sublime and opulent settings, Sunita suggests heading to north, to the desert state of Rajasthan which possibly houses the most luxurious hotels in India.
"If your dream is to truly live like royalty and be struck by extraordinary luxury and comfort then a stay at Rambagh Palace in Jaipur is a must." The palace was once home to generations of Indian royal families until it was converted into a hotel more than 40 years ago. Thanks to its lush amenities and ideal location, it stands as one of the best places to stay during an India tour in one the country's most thriving cities.
The palace's 79 beautifully restored rooms and suites clearly hearken back to the days when the building was home to the Maharajas. Running the gamut from luxury rooms outfitted in a traditional manner to palace suites which were the chambers of the former Maharaja, you can look forward to retiring amidst rich textures, opulent furnishings and exquisite artwork.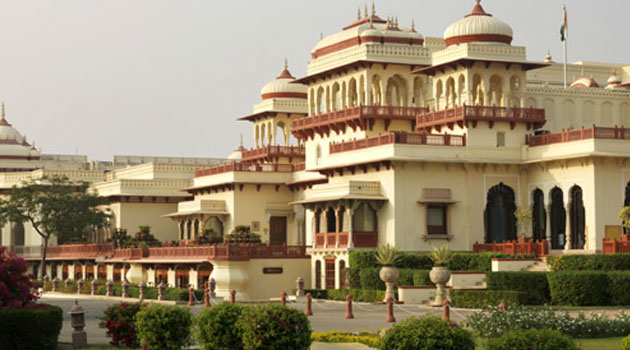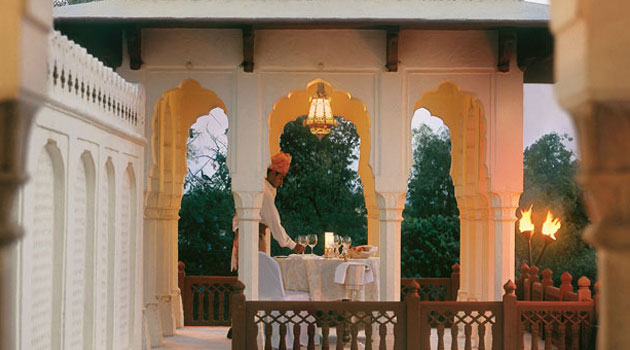 While the rooms are certainly an appealing aspect of Rambagh palace, Sunita points out that they're not the only reason it stands as one of the best hotels in India. "Because you're living on the grounds of a former royal palace, walking around the area surrounding the building is like taking a stroll back through time. The polo grounds are among the most compelling spots surrounding Rambagh because you can watch the sport of kings in action. You can also take a trip to the palace's own 18-hole golf course!" Indulge in a royal feast in what was formerly the palace ballroom, enjoy a romantic evening in a private tent, play polo on elephant back as the kings once did and wind up the royally staged activities in the sophisticated and legendary Polo Bar.
After exploring the palace grounds, head in to Jaipur city to relish more examples of Mogul architecture and history. Completed in 1732 and one of the architectural highlights of Jaipur, Sunita recommends a visit to the City Palace. "The palace was home to many rulers over the years and today it operates mostly as a museum while still being home to the maharaja." Jaipur is also a popular shopping destination and offers numerous opportunities to sample some traditional Indian wares. The streets are peppered with bustling bazaars and markets; whether you're looking for handcrafted jewelry, precious gems or simply to experience this cultural tradition, you're sure to be left with a memorable experience.
Sunita strongly believes that where you stay during your tour of India can have a significant effect on how much you enjoy your trip. "If you make the decision to go to Rambagh Palace, you're sure to be left satisfied."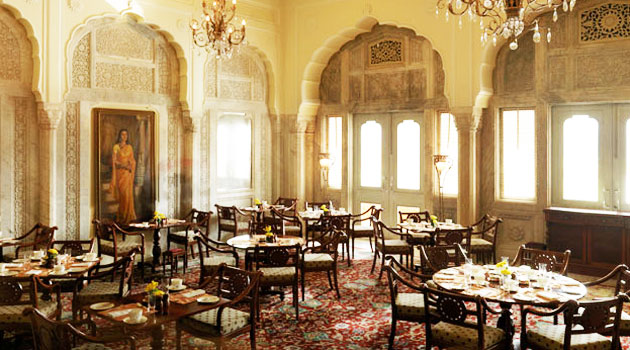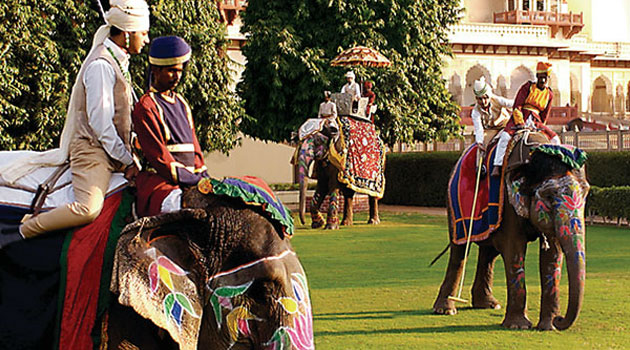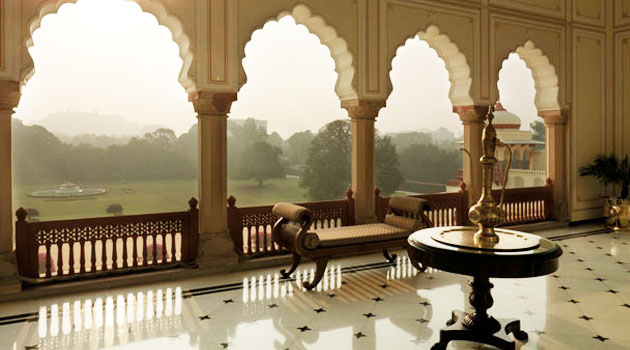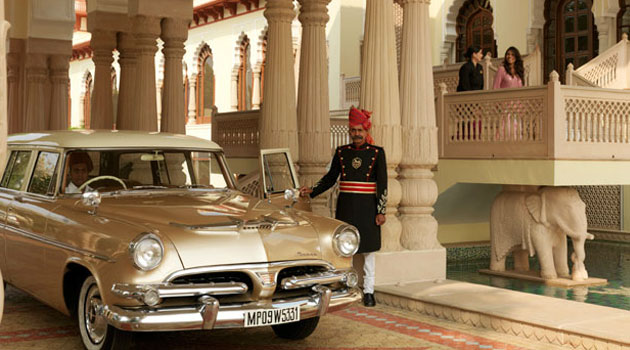 Recommended Tours
Custom Private Tour
Venture deep into the jungles of Ranthambore where tigers roam among 13th-century temple ruins. You'll also cruise the holy Ganges, visit the birthplace of Buddhism, shop in colourful bazaars & marvel at the Taj Mahal.
More Info
Custom Private Tour
Custom Private Tour