Where To Sleep: Infante Sagres Hotel, Porto

Claudia Schwenger has traveled extensively throughout Western Europe over the past ten years and maintains that the coast of Portugal is an overlooked gem. "With beautiful ocean side views, a unique culture of its own and delicious cuisine that's nearly impossible to match, it's got everything a traveler looks for in a destination". Our Europe Specialist also insists that while the destination is appealing, where a traveler stays has significant impact on the overall experience. Claudia recently returned from a few weeks in Portugal where she was checking out places to stay and cool things to do. "Staying at the renowned Infante Sagres Palace Hotel in Porto is a one-of-a kind experience and will surely be the cherry on top of your Portugal tour".
The impressive list of guests the hotel has hosted over the years is a testament to its elegant, luxurious atmosphere and ideal location. Everyone from entertainers (John Malkovich, Bob Dylan) to political figures (Prince Edward, the Queen of the Netherlands) has spent a night in the hotel. A thoughtful blend of Neo-Baroque sensibilities with a compelling contemporary decor is prevalent throughout the hotel. Claudia remarked on her stay, "the attention to detail, unbelievable service, overall comfort of a private residence and breathtaking luxury made my stay unforgettable. It's easy to see why the rich and famous would choose the Infante Sagres!" However, it's not just for its service, luxurious rooms and amenities, but also for its ideal location.
Situated in the city's historical district and the heart of Porto, the city's most storied landmarks are easily accessible from the hotel. There are a wide variety of to choose from but for a taste of the city's rich history, Claudia suggests that there are few better places than Clérigos Church. "The Baroque church is a UNESCO World Heritage Site and is famous for its bell tower, which is the tallest in Portugal. Climb the six stories for stunning view or admire the lit-up bell tower at night!"
Claudia also points out that although touring the historic sites of Porto is a must, travelers should make sure to experience the city's unique culture, specifically its world famous cuisine. Porto is famous for certain foods, especially Tripas à moda do Porto which is traditionally made with various meats, tripe, sausage and beans. Claudia's favourite snack while touring around Porto was francesinha – a sandwich made with ham, pork sausage or steak and topped with melted cheese and a local beer sauce. "You have to give it a try! It's the perfect treat to have on a break during a city tour".
After a day spent touring the historic sites and sampling the local fare, retiring to the intimate atmosphere of Infante Sagres will certainly be a welcome way to end the day. The charm of the Infante Sagres extends beyond its exquisite rooms. The hotel is also home to Book, one of the most popular restaurants in Porto. The restaurant occupies a former bookshop, one the oldest and most iconic in the city. Book's decorative details (like the book lined walls) and signature dishes and cocktails pay tribute to its literary past, making for a unique and delicious dining experience.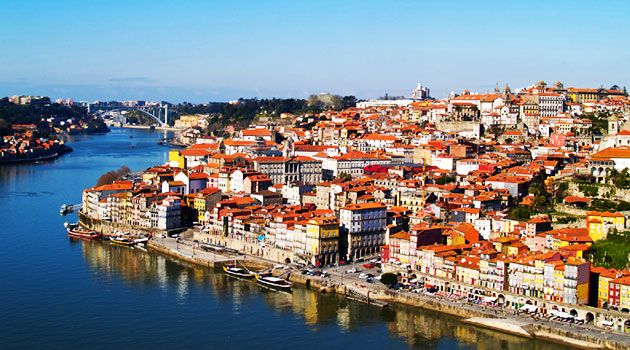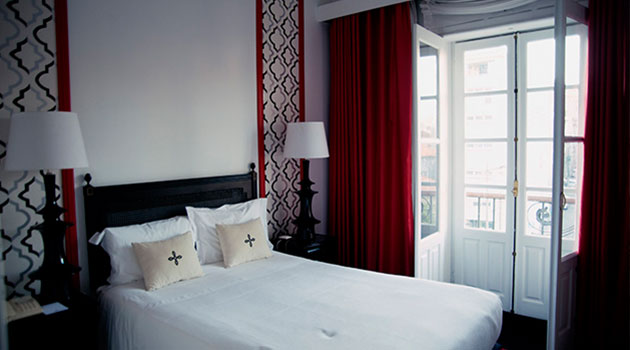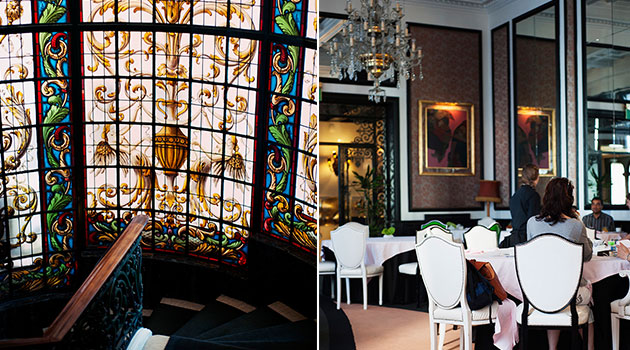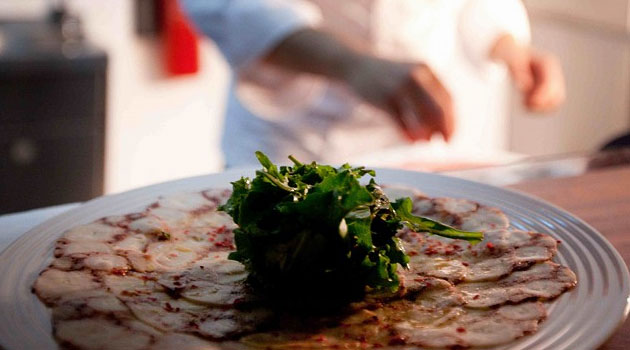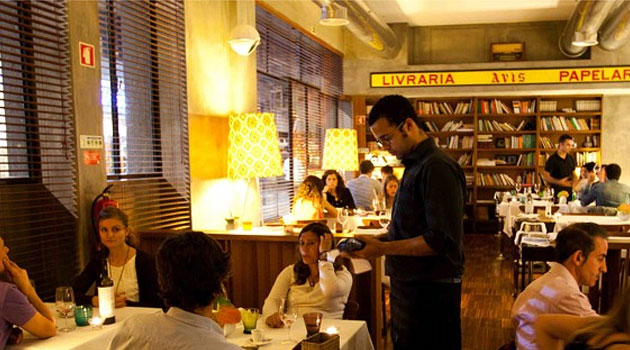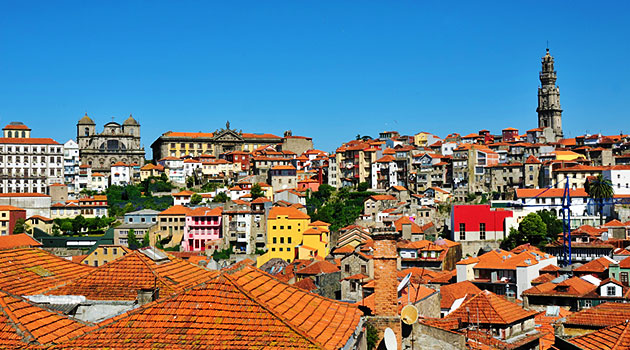 Recommended Tours
Custom Private Tour
Spend time in the Algarve in Southern Portugal, exploring sandy beaches, a dramatic coastline and quaint fisherman's villages as well as historical towns. Then make your way to Lisbon, Portugal's cosmopolitan capital with its quaint historical quarter and UNESCO designated sites. Explore the region from the beautiful coast, to Sintra, the summer retreat of the Royals in bygone times. Culminate your exploration of the country with a number of days in Porto and surrounding area. With private tours, you can spend days at your own pace with the utmost of flexibility.
More Info
Custom Private Tour
Taste your way through Portugal's west coast on this stylish gastronomic and cultural tour. Discover Lisbon and Porto's hidden food treasures, learn insider culinary secrets at a Portuguese cooking class, visit world-class wineries and explore the best city sights with a private guide.
More Info
14 days

from

$3,924 pp. *
Custom Private Tour
Take a cultural journey of Spain and Portugal, visiting capitals Madrid and Lisbon, along with a relaxing cruise of the stunning Douro River, a renowned wine region.
More Info