Where To Sleep: Tierra Patagonia Hotel & Spa, Chile

Patagonia encompasses some of the most unique and admired landscapes in the world and has been a staple of South America tours for decades. As one of Kensington's South America specialists, I've spent considerable time traveling through the varied landscapes of Patagonia, which spreads through Chile and Argentina. It is by far my top choice of destination for hiking and trekking. Made up of breathtaking mountains, expansive plains and lush green valleys, few places on Earth are better suited for such outdoor activities. During my recent Patgonia tour, I decided to take my trip to the next level and stayed at the world famous Tierra Patagonia Hotel & Spa in Chile. Besides taking in the natural splendor of this iconic region, I found nothing more rewarding than my stay at this luxurious hotel with its sublime setting, magnificent views, lush comforts and authentically Patagonian ambiance.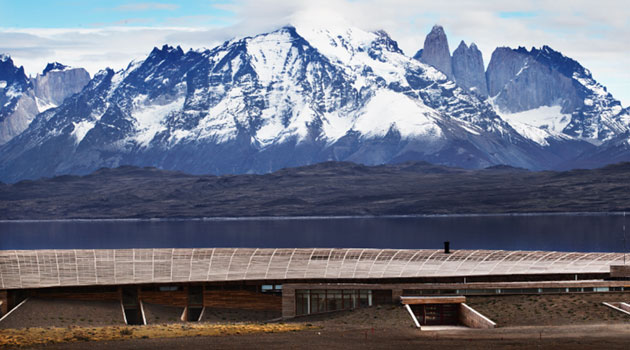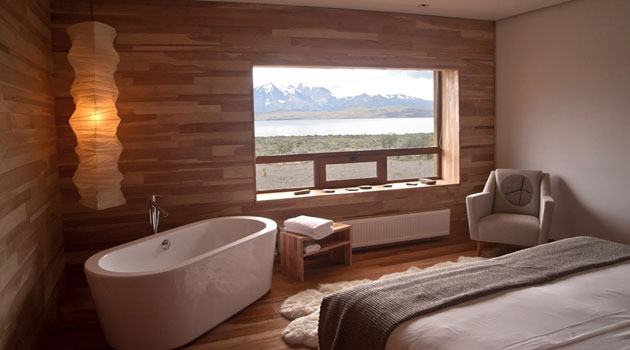 In terms of location, it's hard to compete with Tierra Patagonia. The hotel's luxurious 40 rooms sit perched on a bluff overlooking the beautiful Patagonian valleys as they stretch toward Lake Sarmiento. I looked forward to waking up to majestic views of sunrise over the Torres del Paine while still curled up under the covers of a cozy bed. While its location is particularly impressive thanks to the views, perhaps most of all, Tierra Patagonia is conveniently located so that visitors can take advantage of all the region has to offer. I recommend using the hotel as your launching pad for easily embarking on excursions suited for adventure travelers of all skill levels. With the help of experienced guides, you can explore the beauty Torres del Paine National Park by foot, bike or horseback. Or, take a short walk from the hotel to explore the black sand beach of Lake Sarmeinto.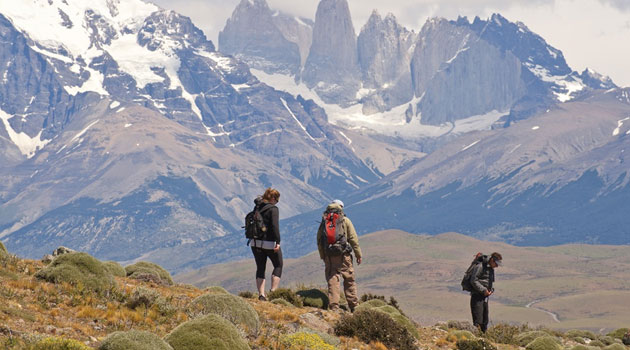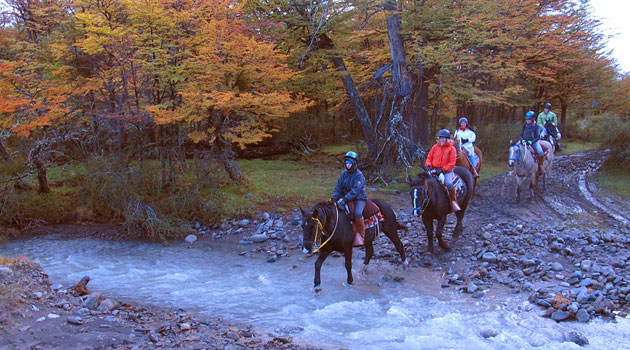 Once you return back from your excursions, you'll see why Tierra Patagonia is such a popular lodging option. Guests who've spent their day in the Patagonian outdoors yearn for a relaxing evening and the hotel is perfectly suited for such an experience. One evening, after a full day of hiking and cycling, I retreated to the hotel's Uma Spa. Featuring everything from a swimming pool and jacuzzi to a sauna and meditation rooms, it was the ultimate choice for relaxation. After unwinding with a massage and steam bath at the spa, I headed over to the bar to enjoy fine Chilean wine while reflecting on the once in a lifetime experience I enjoyed during the day.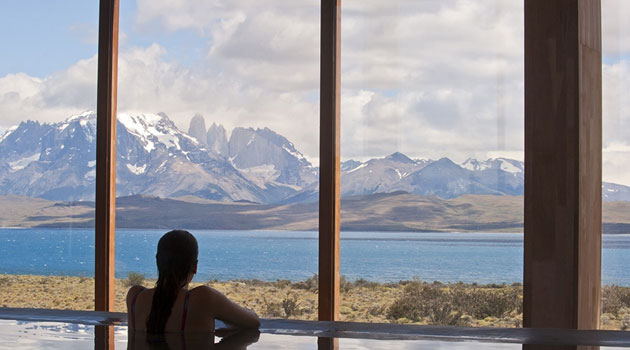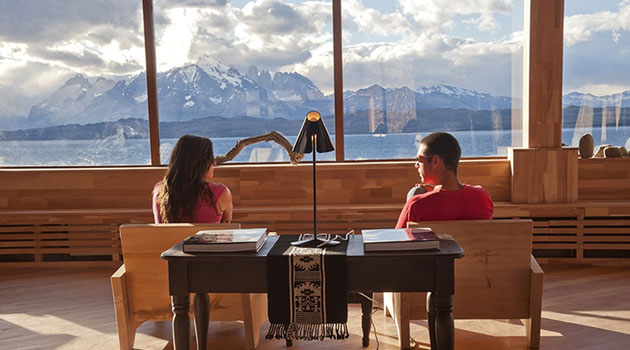 Recommended Tours
Custom Private Tour
A unique combination of city explorations and fantastic outdoor excursions based out of select accommodations. This trip is a dream come true for the traveler that enjoys a taste of cosmopolitan cities and natural beauty.
More Info
8 days

from

USD 4,300.00*
Custom Private Tour
Enjoy horseback riding, mountain climbing, hiking, wildlife tours and traditional Patagonian meals!
More Info