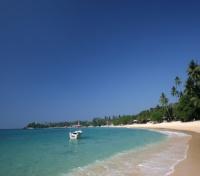 Located on Sri Lanka's picturesque South Coast, Weligama still offers the charm of an idyllic fishing village while providing excellent accommodation choices, catering for all budgets and needs.
Enjoy walks along uncrowded beaches, still untouched by mass tourism and be fascinated by the famous stilt fishing men.
But Weligama is more than beach life. Much more. Surrounded by rubber and coconut plantations, ancient temples and spice gardens, natural sanctuaries and exotic wildlife, Weligama offers something for everybody.
View All Tours in Weligama