Go by pairs into Hong Kong's Noah's Ark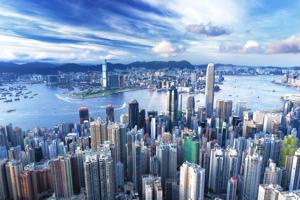 It may seem odd to see Noah's Ark in an Eastern, Buddhist-influenced region such as Hong Kong. Yet, the oddity remains, situated right beneath a major suspension bridge in town. It actually proves to be one of Hong Kong's most interesting museums, as travelers are invited to explore the full-sized replica of the Biblical vessel.
According to CNN, Noah's Ark - or its replica, at least - was the work of Christian billionaires, the Kwok Brothers. They sought to bring Noah's story to life with a massive ark replete with animals entering two by two and interactive videos that retell the narrative in 4?-D. They also use the tale to discuss less overtly religious concerns related to environmentalism.
The park, however, is by no means limited to Noah's Ark. It's also home to a nature garden, as well as a rope course that gets people active. There's even a tower dedicated to learning more about the sun and the solar system, complete with exhibits, documentaries and a high-powered telescope.
Visitors have the option of staying at the Noah's Ark Hotel and Resort or the nearby Solar Tower Camp. The park also offers special itineraries for various groups, whether you're visiting with family, friends or a signif?icant other.
Recommended Tours

Custom Private Tour

Custom Private Tour
Take in awe-inspiring vistas in Halong Bay as you practice Tai Chi on the deck of a luxury cruise ship at sunrise.
More Info

Custom Private Tour