Include Hong Kong as part of your tour of China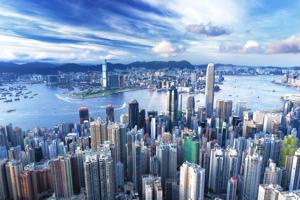 There are seemingly countless potential destinations during a tour of China, with each city offering numerous highlights. Among the popular spots along the way is Hong Kong, which has risen to become one of the most modern places in Asia. Deciding where to go in Hong Kong can certainly be a challenge, but there are several landmarks in particular that cannot be missed.
For starters, you should make a point to explore Hong Kong's Victoria Harbor. With a stunning panorama, the harbor is the hub of activity in the city. It has some of its most famous sights, including many breathtaking skyscrapers. It is also home to the Hong Kong Cultural Center, which plays host to a wide variety of performers throughout the year. From Victoria Harbor, you can also gaze out upon Victoria Peak - the highest mountain in Hong Kong.
While walking the bustling streets of Victoria Harbor has its appeal, chances are you'll want a respite from the busy city life, and Kowloon Park is the best place for one. In addition to offering many relaxing tree walks, the park is also home to an aviary that houses a number of unique bird species you likely won't see anywhere else, including ropical pigeons and the Ringed Teal.
Any trip to Hong Kong is not complete without a ride on the Star Ferry. It's not a long ride, but the trip across Victoria Harbor offers you the chance to see Hong Kong from a unique perspective. Not only that, but it allows you to truly appreciate the spectacular skyline that has made Hong Kong into one of the most popular destinations in Asia.
Recommended Tours

Custom Private Tour

Custom Private Tour
Take in awe-inspiring vistas in Halong Bay as you practice Tai Chi on the deck of a luxury cruise ship at sunrise.
More Info

Custom Private Tour