A tour of Iceland brings you to the world's friendliest travel destination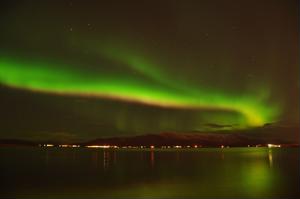 A welcoming atmosphere is a crucial component of having a successful trip, and a recent poll found that Iceland tours will present you with the friendliest local population. Researchers from the World Economic Forum found that visitors ranked the small island nation as the most welcoming to tourists, and if you're in the market for a visit to Iceland, there are certain destinations that will perfectly complement the friendly atmosphere.
Aside from the affable citizens, Iceland has earned a reputation for having one of the most beautiful natural landscapes on Earth. Whether the Northern Lights or its many geysers, there are seemingly countless natural attractions. You can't go wrong with exploring Iceland's landscape, but if you're looking for a truly unique experience, you should head to Silfra. A popular destination for snorkeling, Silfra is the location of a gigantic rift between the North American and European tectonic plates. In addition to the novelty of swimming through such a valley, the crystal clear waters and unusual rock formations make this a memorable part of Iceland tours.
There is more to a tour of Iceland than its natural wonders, however. The country is peppered with many small towns and villages that are unlike any others you will encounter during your travels. One of the best is Akureyri, which is home to about 17,000 residents. Despite its small size, Akureyri has plenty to offer, whether you're looking for authentic dining, an active nightlife or a thriving arts scene. Before you leave, make sure to check out landscape at the banks of the The Glerá River, which will certainly leave a lasting impression once you've headed home from Iceland.
Recommended Tours

Custom Private Tour
Gather your courage as you descend into the darkness of the eerie underground cities of Kaymakli and Derinkuyu where Christians fled to escape 7th-century persecution.
More Info

Custom Private Tour

Custom Private Tour
Discover the essence of England through its medieval towns and royal castles steeped in history, as well as its cutting-edge art and innovative cultural scenes.
More Info