The walk up to Cochem Castle is among the best in a tour of Germany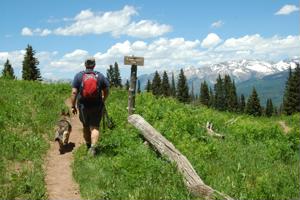 Though it is home to just 5,000 people, the small town of Cochem is among the most rewarding destinations you can find on a tour of Germany. Cochem, located near the country's western border, has some of the best sightseeing opportunities in the country. While there are many highlights, few can compete with the walk up to Cochem Castle, which sits atop the town and offers a picturesque panorama you can't find anywhere else.
Cochem Castle, known to the locals as Reichsburg Cochem, is about a 15-minute walk from the town's central marketplace, and while are there are certainly more challenging excursions in Germany, the accessibility of this walk, combined with the eventual payoff, makes this one hard to beat. For starters, the castle is a veritable history lesson in itself. The stately manor dates as far back at 1130, and though it has since been refurbished, it still maintains much of his historic appeal.
Once you get to your final destination, you'll quickly realize that Cochem Castle is only part of the appeal of this small town. Cochem is located in the midst of large expanses of lush green landscape and standing atop the castle's hill provides you with a breathtaking panorama in every direction. The stunning views offers a relaxing respite from the bustling cities that so often dominate Germany tours.
Of course, Cochem Castle is not the only reason to pay a visit to this quaint village. You should also check out to many of the other architectural highlights throughout the town's streets including the Chapel at the Three Crosses, which dates as far back as the 1650s, and the ruins of the Cochem imperial castle.
Recommended Tours

Custom Private Tour
Gather your courage as you descend into the darkness of the eerie underground cities of Kaymakli and Derinkuyu where Christians fled to escape 7th-century persecution.
More Info

Custom Private Tour

Custom Private Tour
Discover the essence of England through its medieval towns and royal castles steeped in history, as well as its cutting-edge art and innovative cultural scenes.
More Info